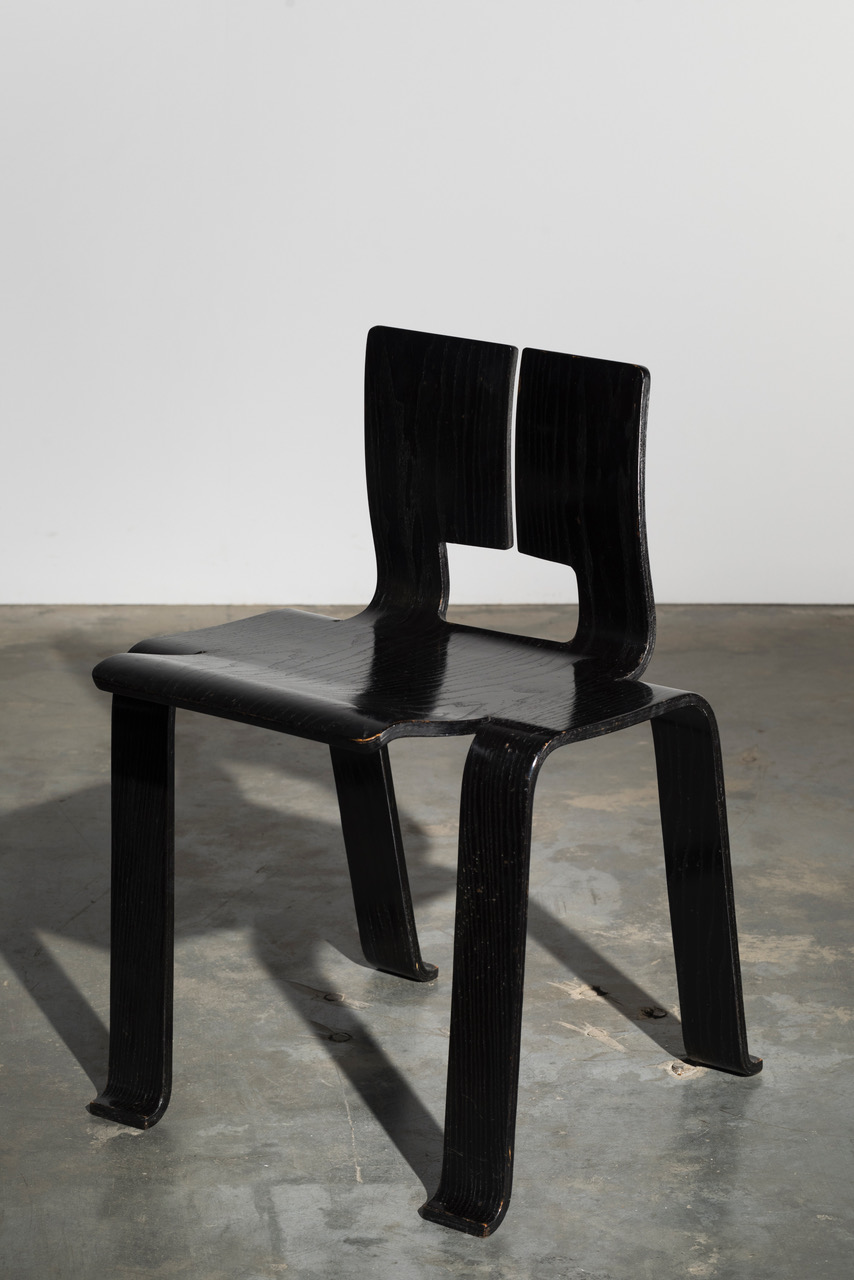 The "Ombre" chair was first exhibited in 1955 at the exhibition 'Synthèse des Arts' in Tokyo. During this exhibition, Charlotte Perriand presented a selection of her latest creations, accompanied by works by Le Corbusier and Fernand Léger. This exhibition took place in the large Takashimaya Stores, which had already hosted her first exhibition of objects and furniture in 1941: 'Selection, Tradition, Creation'.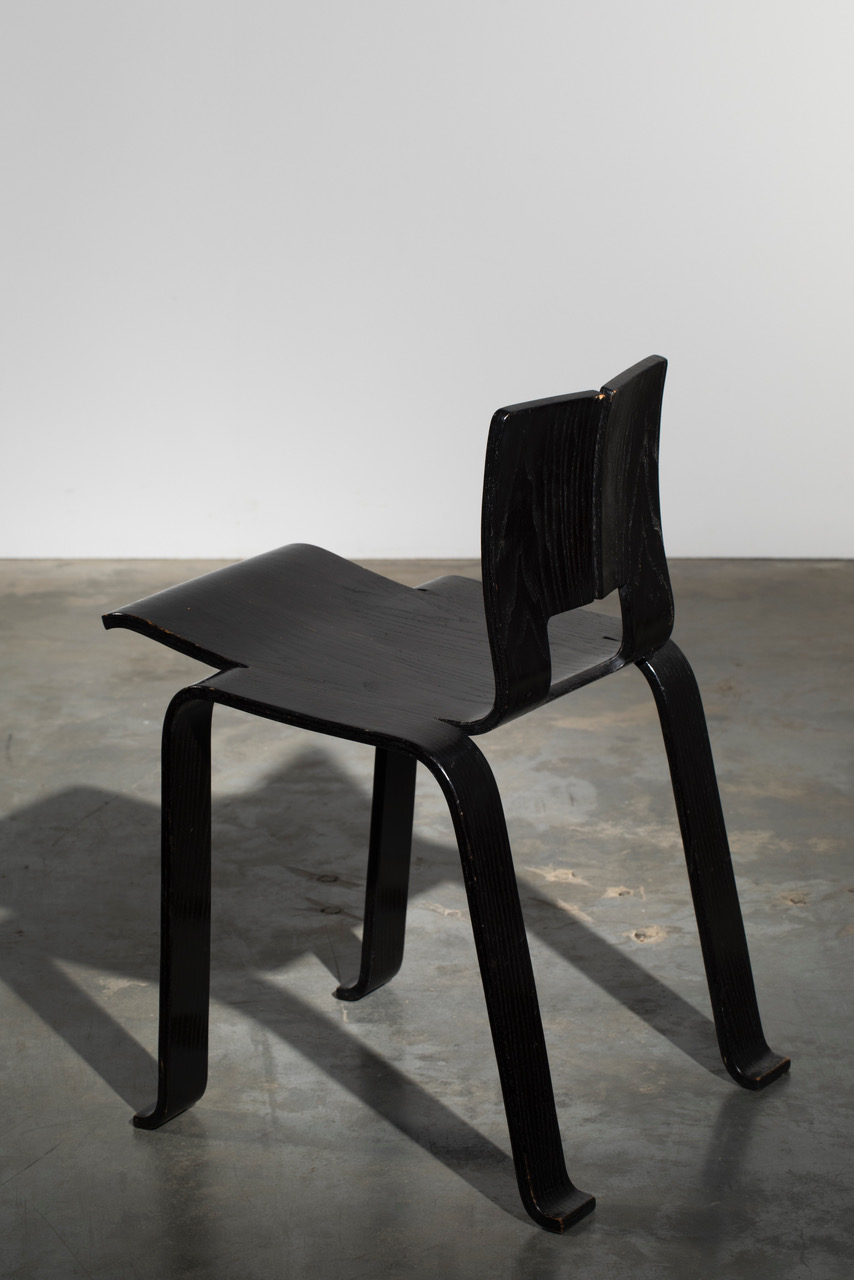 This "Ombre" chair was a real aesthetic achievement for the time, since it was made from a single element of wood, pre-cut in some places. By adapting to a long tradition of plywood, which is ancestral in Japan, Charlotte Perriand brought a form and a modern design that completely transforms this low chair.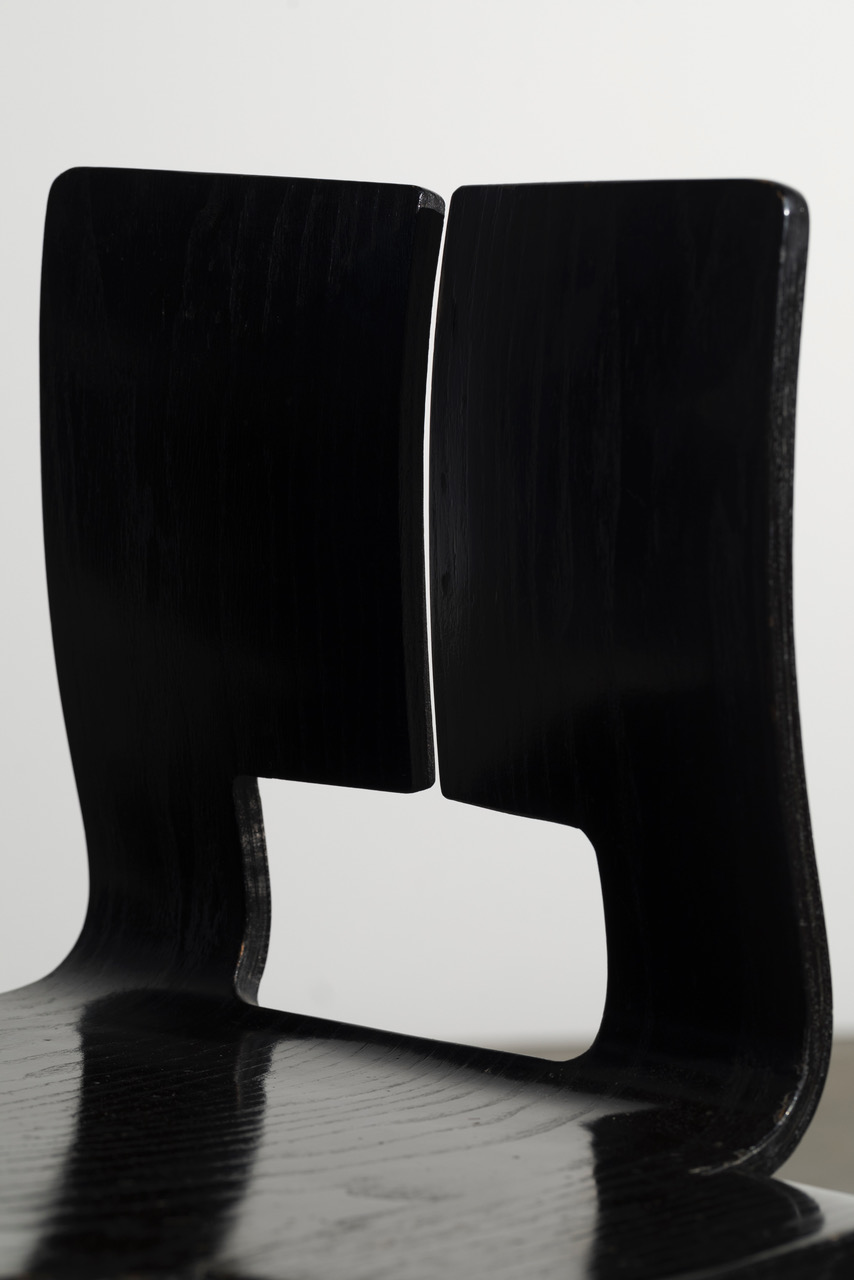 Back in France, in 1956, she edited this chair in very few copies – less than 10 – with Galerie Steph Simon, who edited her furniture. The model will be made of ash wood, and not by Chetaille, but by a company specialized in plywood. The marketing will not be a great success and the edition will stop after the sale of the pieces made for the inauguration.
This piece is part of the pieces made in Japan, around 1955, with some of them recovered later by the Galerie Steph Simon.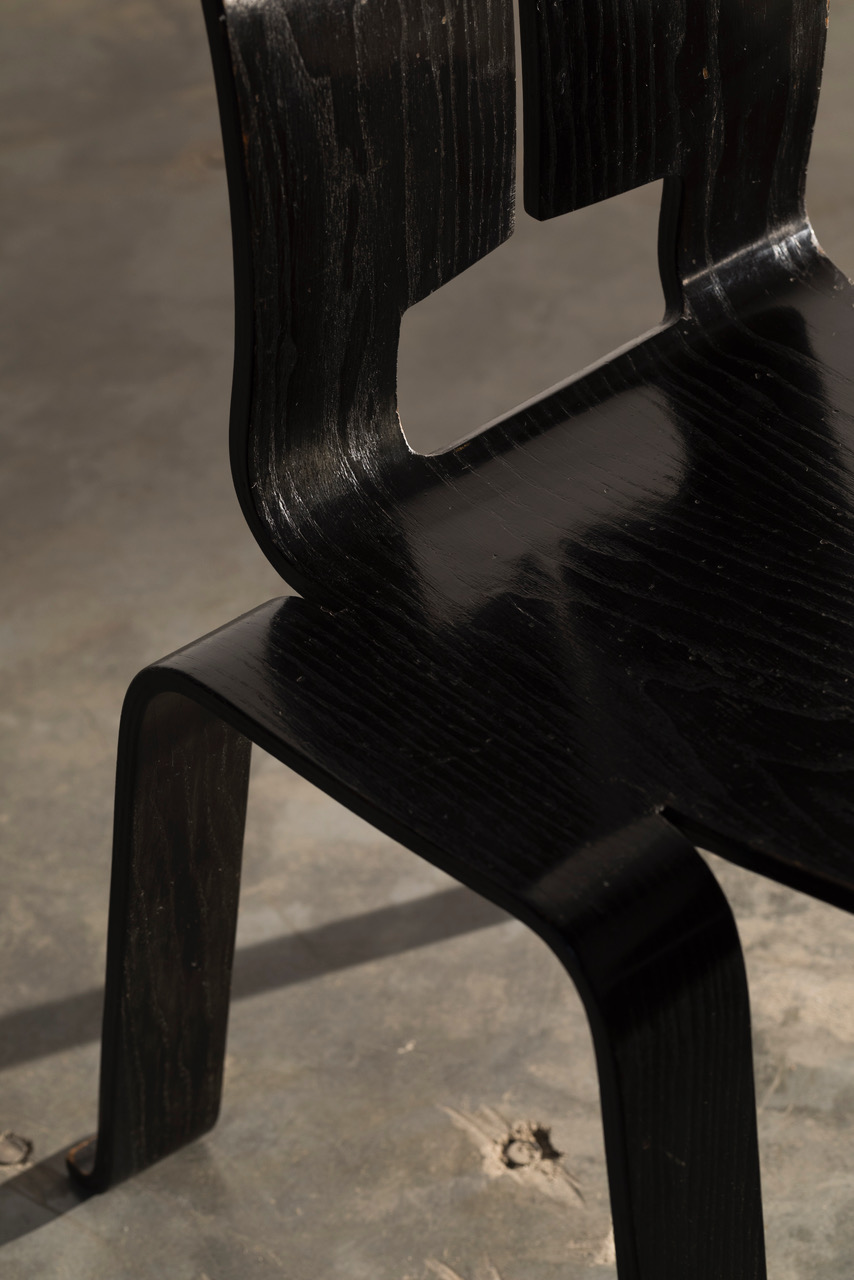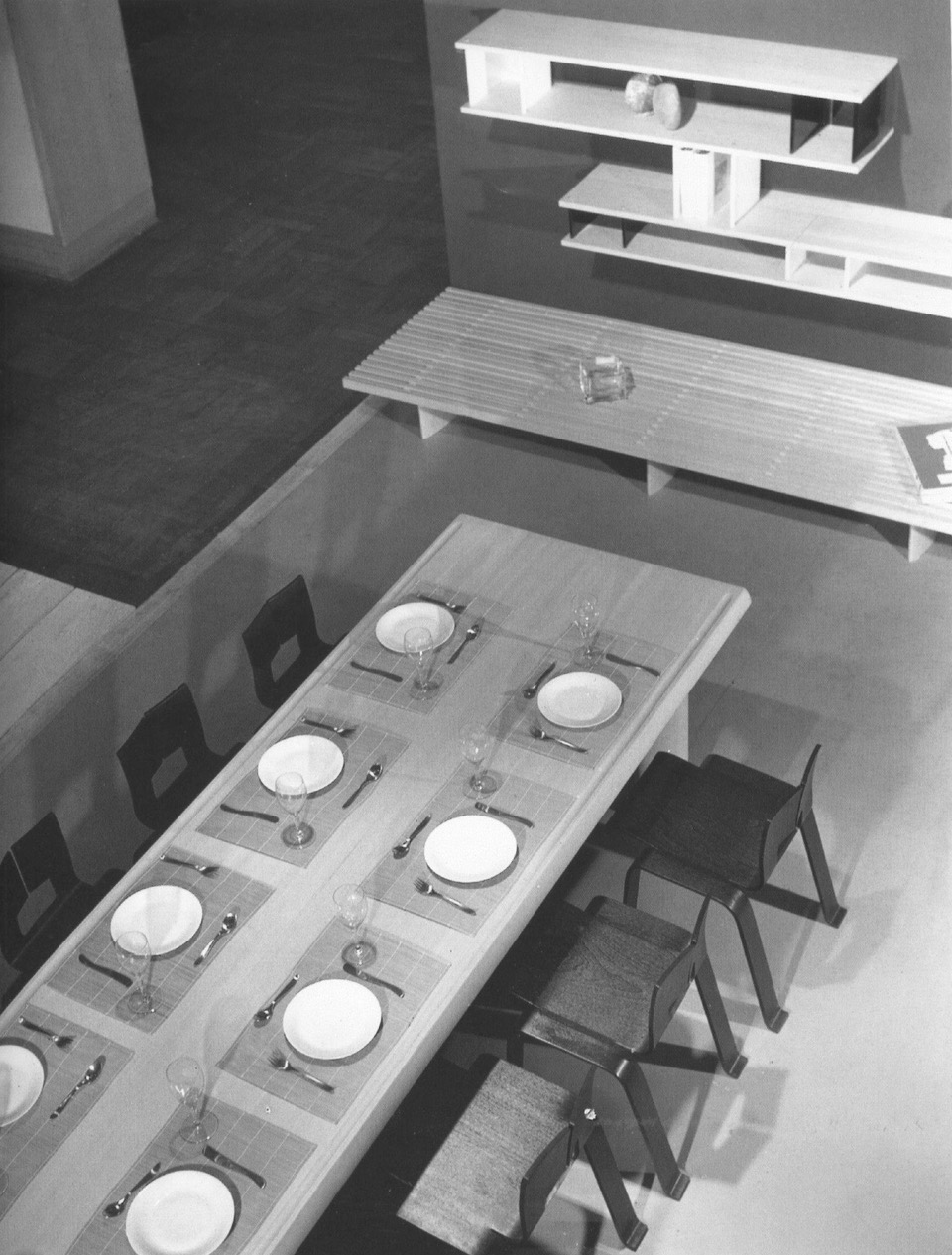 Exhibition 'Synthèse des Arts', Tokyo (1955)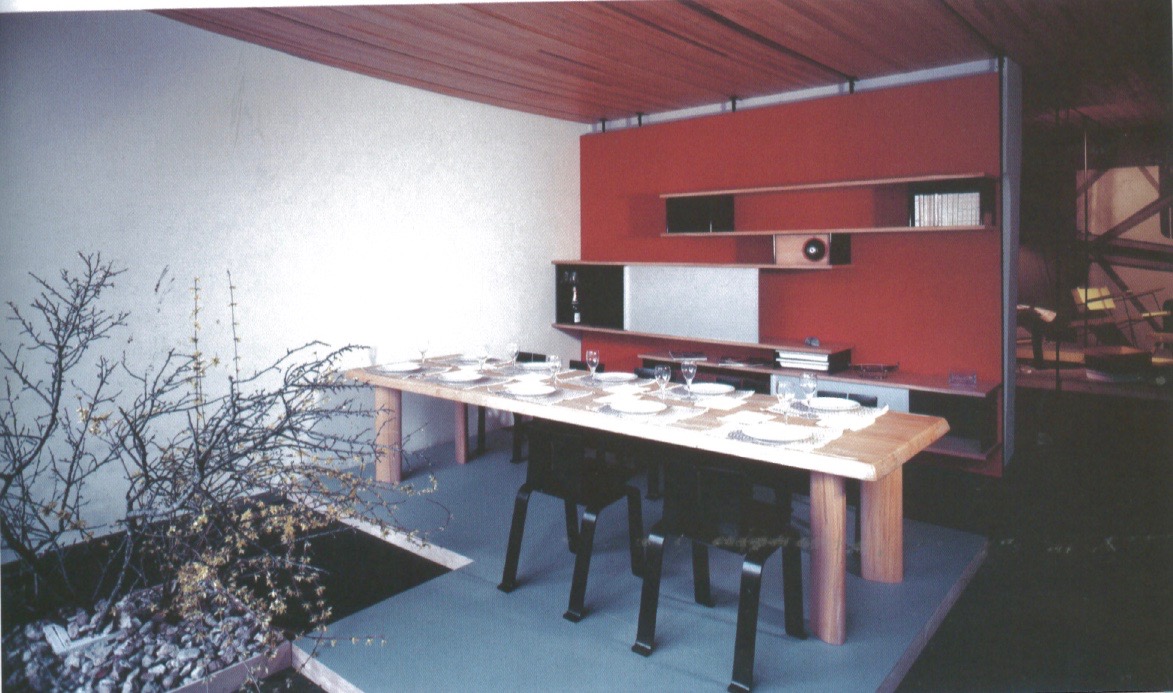 Opening at the gallery Steph Simon, Paris (1956)