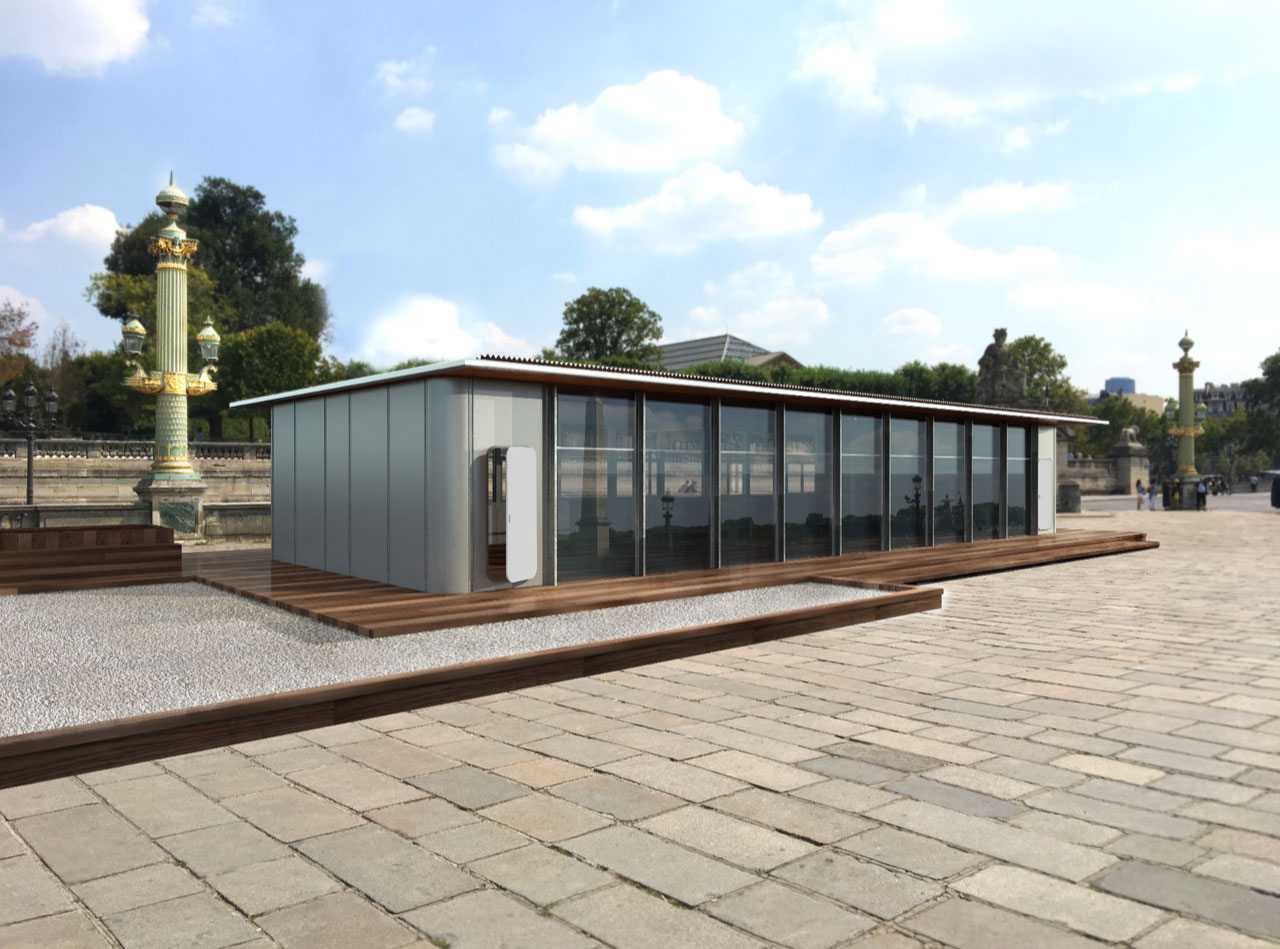 Jean Prouvé
School pavilion for the Fénélon institute (1958)
After finally leaving the Ateliers Jean Prouvé in Maxéville for good, in 1956, he set up the Constructions Jean Prouvé, which would be operative for quite a short period. He joined the C.I.M.T. (Compagnie Industrielle de Matériel de Transport) in 1958. This large metallurgical company, specializing in the construction of wagons, decided, with Jean Prouvé's experience and knowhow, to develop its prefabricated construction department. The development would above all involve the construction of several school complexes, and office buildings.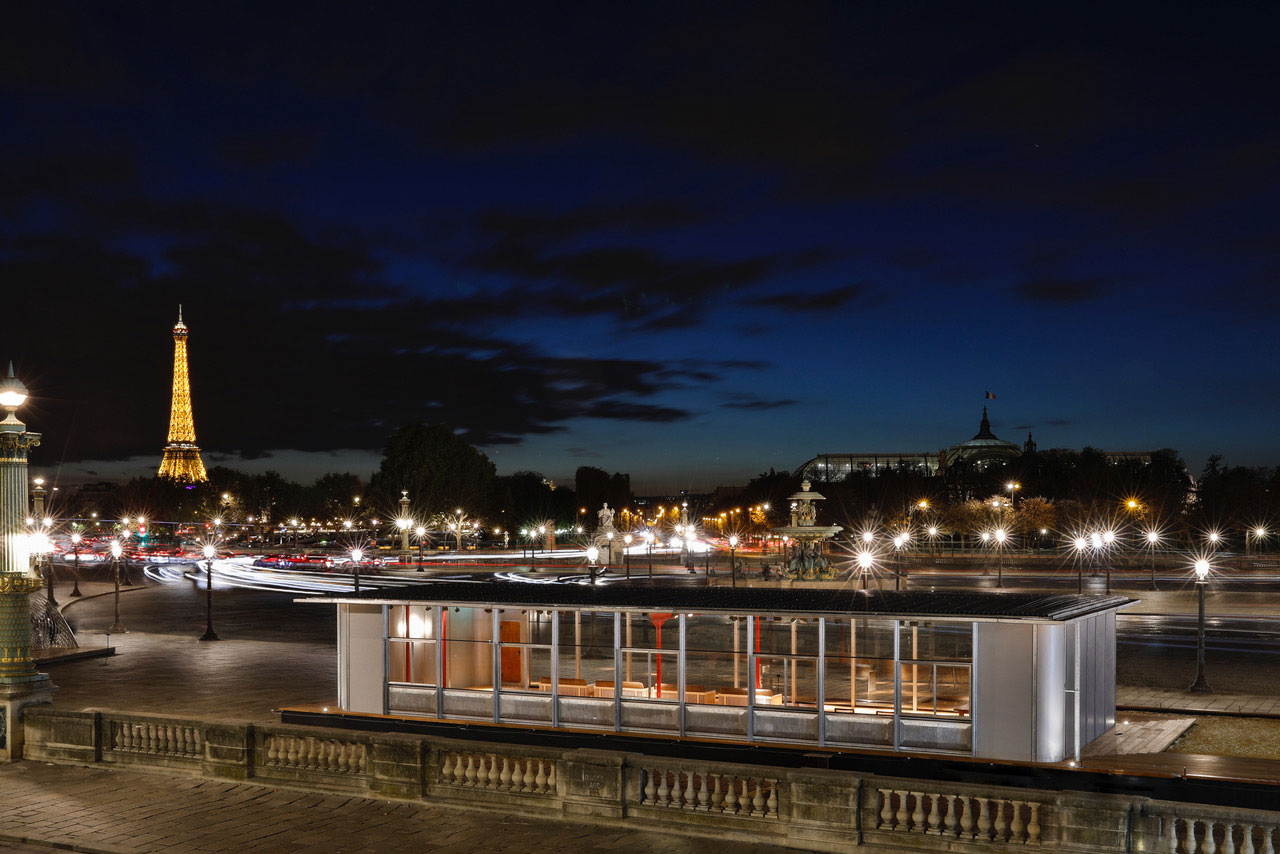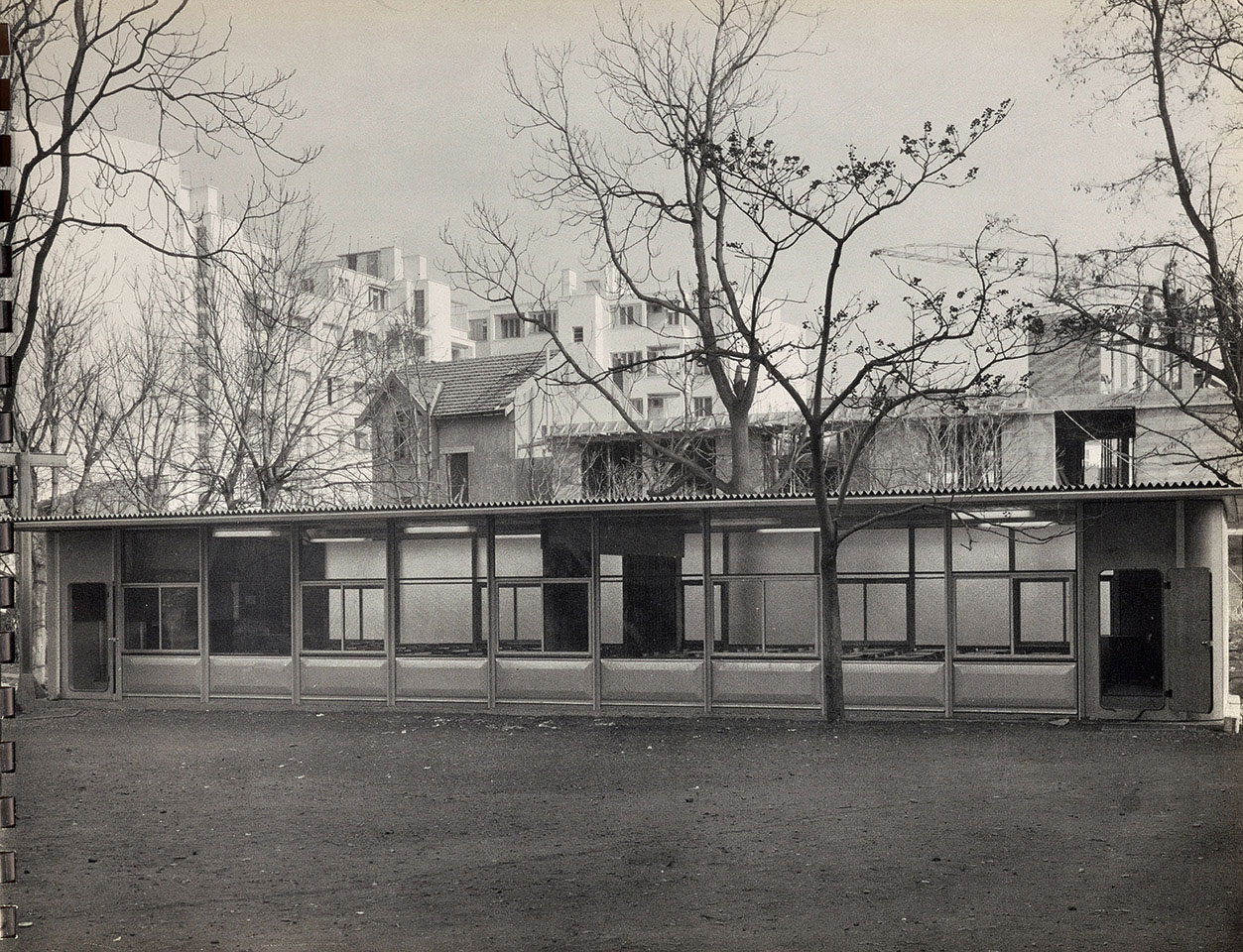 Class room, Institution Fénelon (1958)
What was involved was thinking about, developing and then industrializing a light façade, and subsequently adapting to different construction methods. Benefitting from past research, the C.I.M.T. produced a "grid system" of solid or glazed panels, either fixed or opening, made of sheet aluminium. This principle would make it possible to adapt to the policy of large complexes which was very topical in that period of the 1960s, in France. Research was also carried out on simple, small projects, such as private dwellings, clubs for young people, and rooms adjoining schools and businesses. Designed to be ephemeral, some of those buildings have nevertheless become historical and represent the research carried out by Jean Prouvé at that time.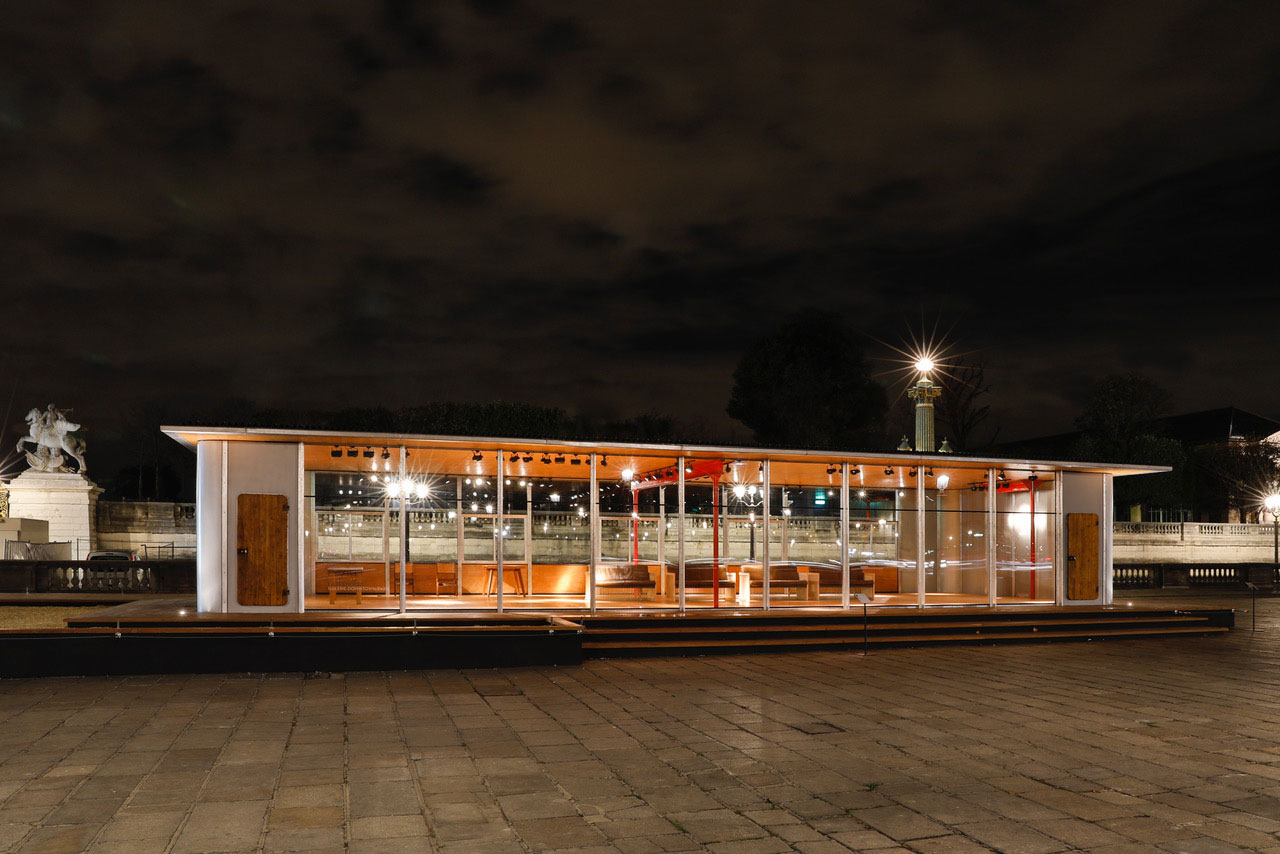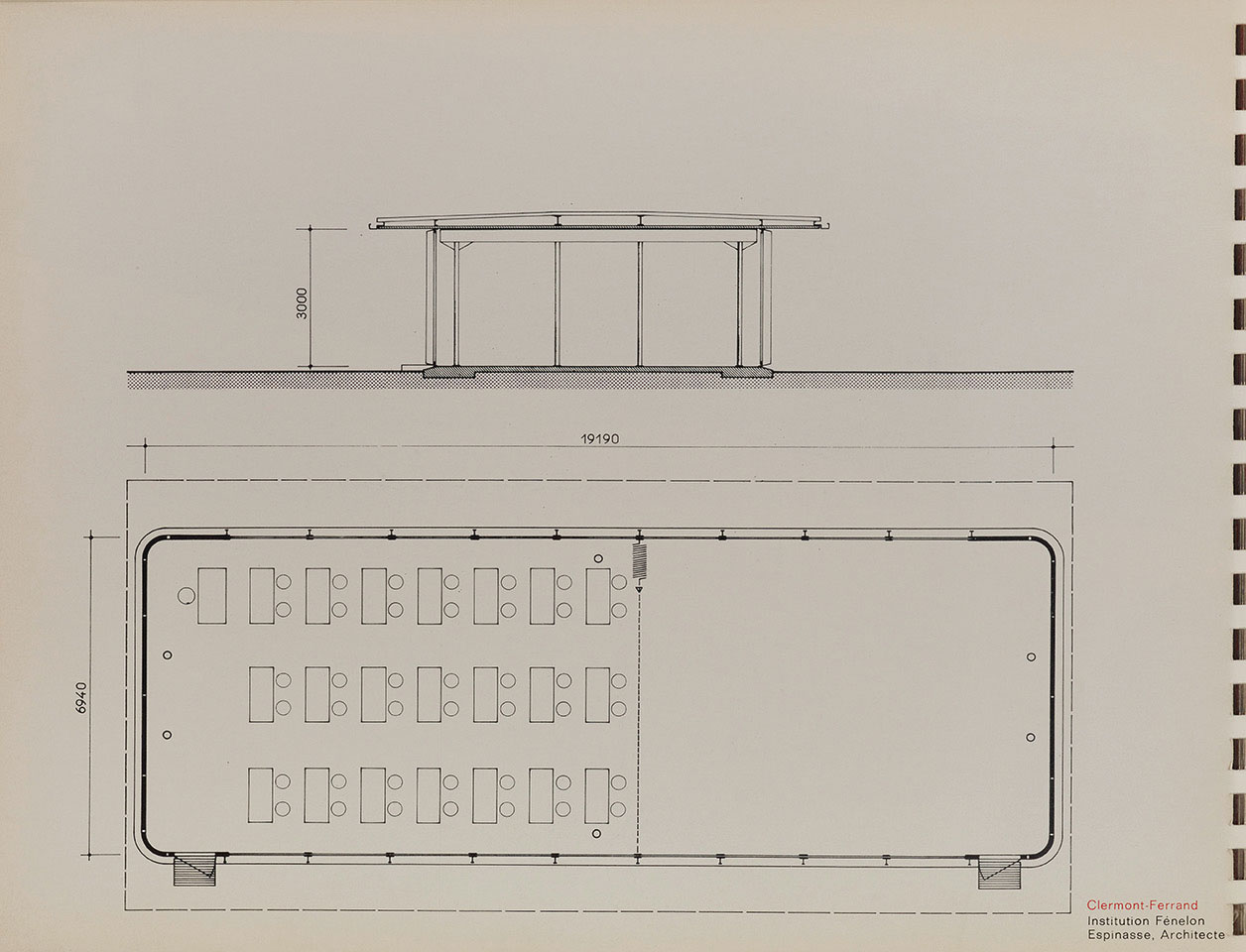 Class room plan
This prefabricated structure that we are showing was designed in 1958 for the Institut Fènelon, in Clermont-Ferrand, as a school extension. Jean Prouvé designed a building using pressed aluminium panels, joined and held together by façade stringers. The quite large construction had a structure resting on three large porticos, one at each end, with a larger one in the centre. Covered by an aluminium roof, the whole forms a structure meant to last. This building would subsequently act as a reference for Jean Prouvé, because it is mentioned and illustrated in the CIMT-Jean Prouvé catalogue, published in 1958. We also know that Jean Prouvé's prefabricated offices, in Aubervilliers, in the Paris region, were designed to the same construction principle.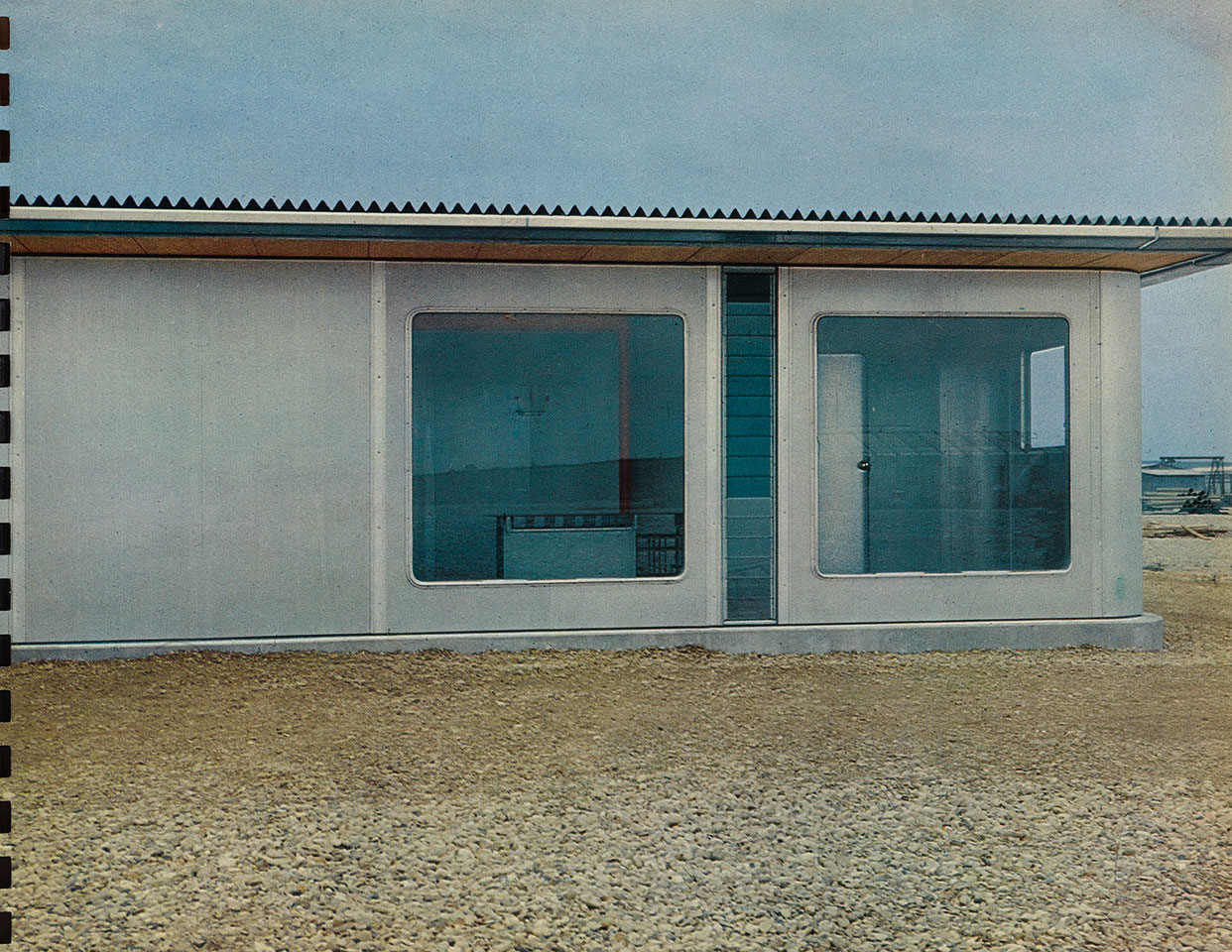 Another CIMT-Jean Prouvé building, circa 1958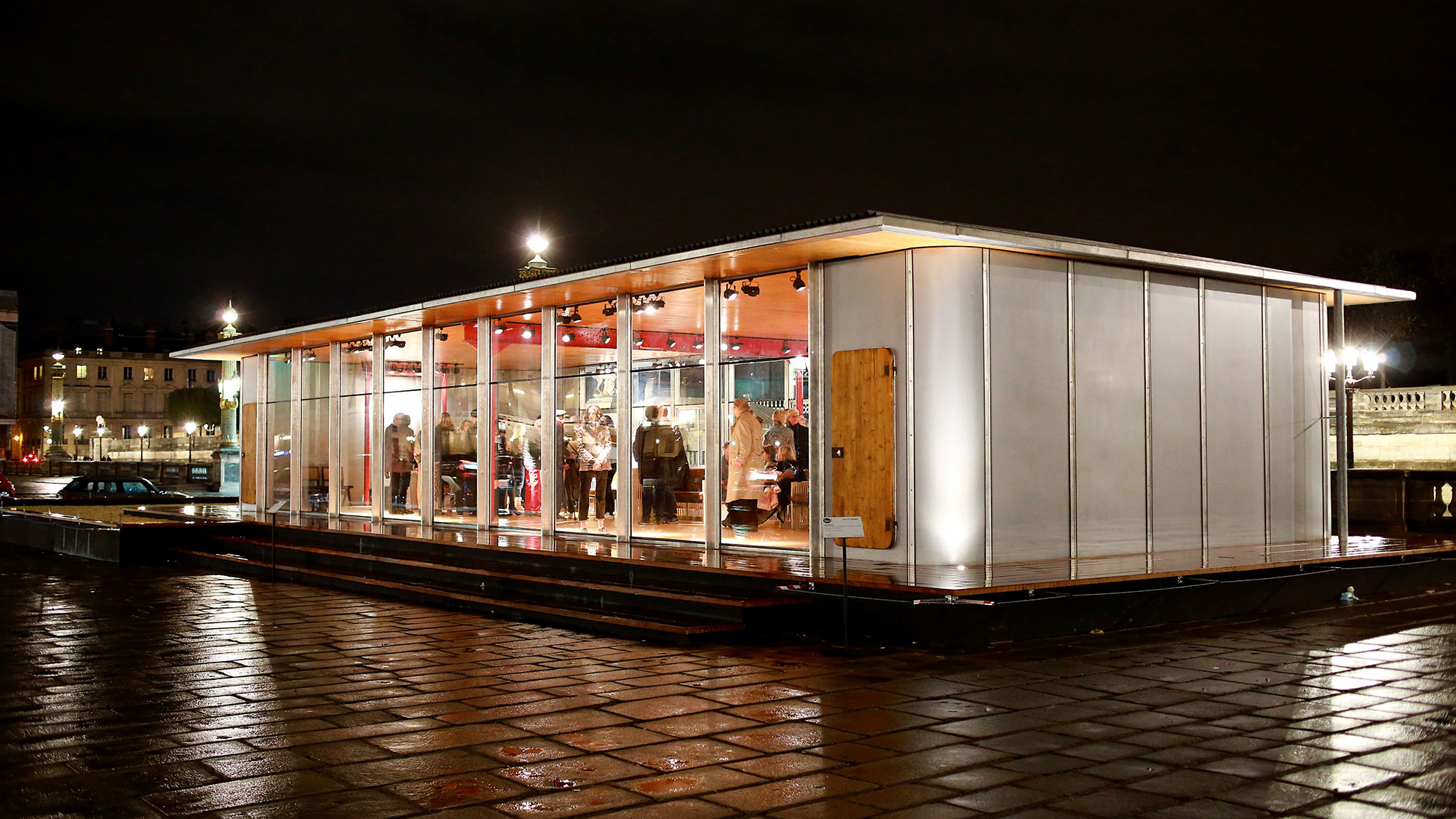 The architecture of this building is unique in Jean Prouvé's work because it is one of the only CIMT constructions of the 1950s and 1960s to still include the central portico principle. The other constructions would rather develop the construction principle based on a central nucleus, usually made up of a bathroom on one side and a kitchen on the other, borrowing the principle. developed in the Maison Alba (Aluminium-reinforced concrete) in 1952 and the Maison des Jours meilleurs, designed for Abbé Pierre, in 1956.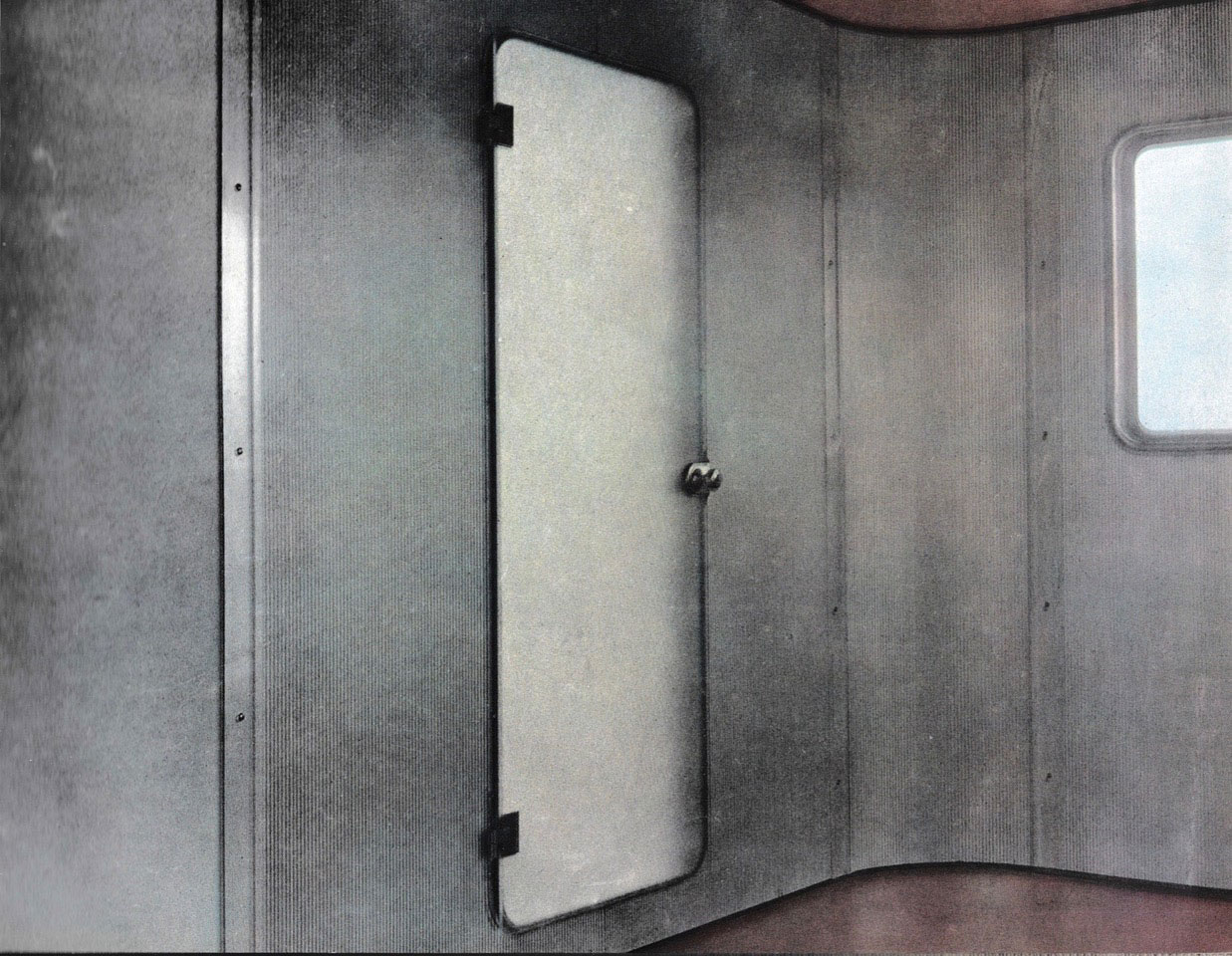 Interior of a CIMT-Jean Prouvé prefabricated construction, circa 1958
With its minimal concept and its transparent architecture, illustrating the lightness of this construction, we might in a way find in it an interpretation of Philip Glass's Glass House in the United States. The transparency of this Prouvé construction, just like its lightness, have a tendency to stand apart from the emergency constructions produced from 1944 on, as well as from the Meudon houses which we find from 1952 on, with solid panels. We are in the thick of a period when structures were in the process of being developed, as well as light materials, like aluminium.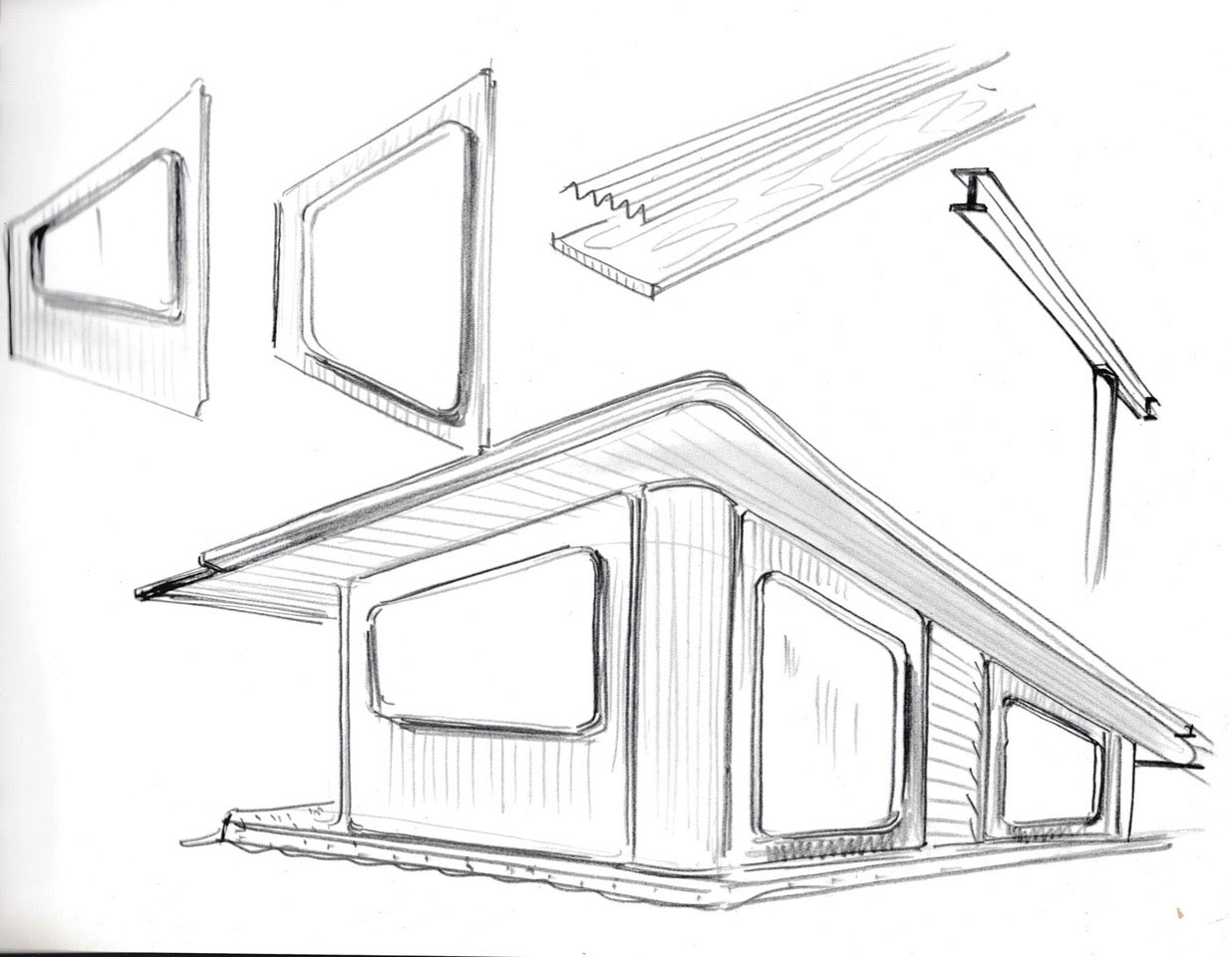 Preparatory drawing for a CIMT-Jean Prouvé prefabricated construction, circa 1958