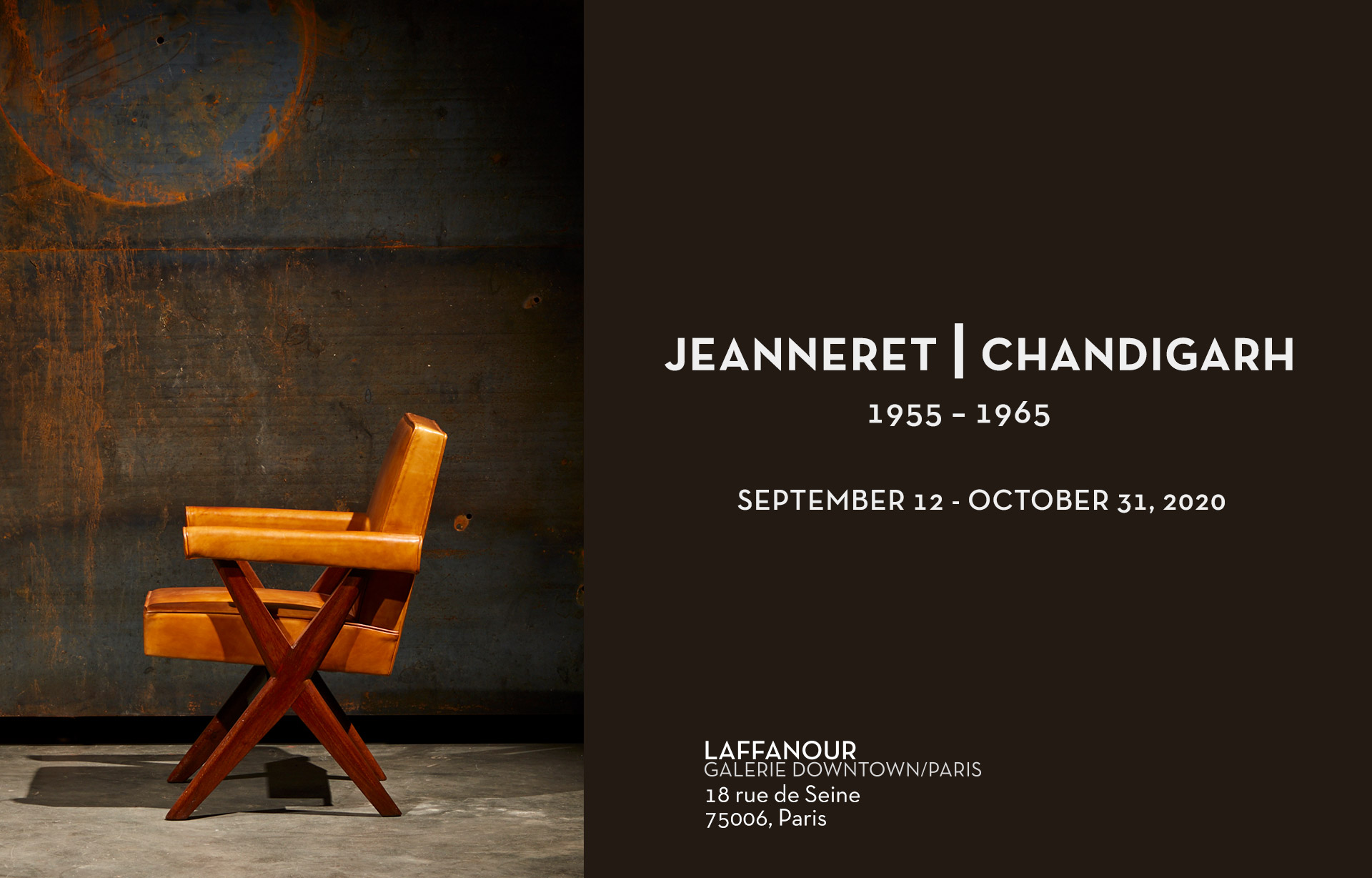 September 12 – October 31, 2020
Opening: Saturday September 12, 11 am – 8 pm
From September 12th to October 31st, 2020, François Laffanour and the Downtown Gallery will present pieces of furniture from 1955 to 1965, originating from the modern city of Chandigarh in India, created by the architect and designer Pierre Jeanneret (1896 – 1967).
Built entirely under the leadership of Le Corbusier, the city of Chandigarh, located at the foot of the Himalayas in India, is an example of modernity and architectural innovation. Pierre Jeanneret was quickly called upon to provide new public buildings and private homes with furniture in keeping with this minimalist architecture.
From this collaboration between architect Le Corbusier and his designer cousin Pierre Jeanneret, iconic pieces were created, with geometric and minimalist forms, and a touch of Indian inspiration (use of local materials and exotic wood species). Consoles, tables, chairs and armchairs make up this coherent collection, undeniably linked to Chandigarh and its architecture. About 25 pieces will be presented at the gallery this autumn, some of which are extremely rare on the market.
---
• Download the press kit (PDF)
---
PHOTOS