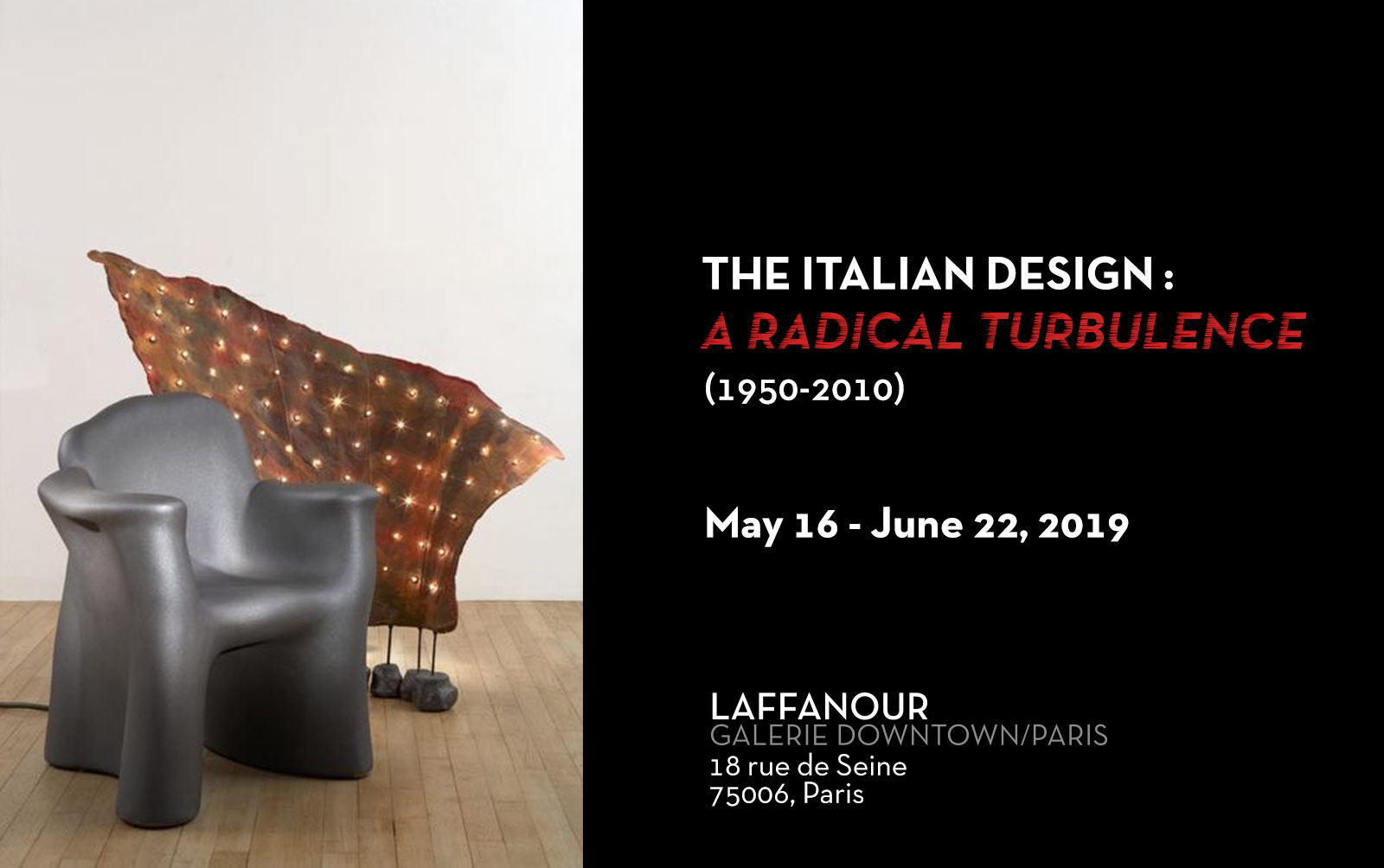 The Italian Design: A Radical Turbulence
(1950-2010)

May 16 – June 22 2019
Laffanour Galerie Downtown
18 rue de Seine
75006, Paris
Italian design during the post-war era was marked by a significant change from the inter-war period. A whole generation of young creators (designers, architects, graphic designers, etc.) who appeared in the 1960s understood that world transformation could not be picked up in universities, art or architecture schools but through the formation of creative groups destined to change the way things were approached.
Everyday life, objects and space were perceived in different, often playful ways. The focus turned to reinventing forms and functions and explaining the new way of perceiving them.
The colours, shapes and the initial aspect of the piece of the furniture, were redesigned and sometimes derided by designers like Gaetano Pesce, Ettore Sottssas or groups like Superstudio and Archizoom.
It was an approach which was radically different from what was practiced in the past and the trend continued up until the 1980s and 1990s.
From this innovative hub of young creators, it is worth presenting some of the key actors of this period who had a different approach to design and who changed things in their own way: Gio Ponti, Carlo Mollino, Joe Colombo and Gino Sarfatti.
After various exhibitions organised by Galerie Downtown about the presentation and rediscovery of DESIGN: Japanese design ('Made in Japan') and Brazilian design ('Tropicalism'), the gallery is now honored to present an important period of Italian design.
A selection of pieces by all these designers will be presented at the gallery during this exhibition.

• Read the press release (PDF)
—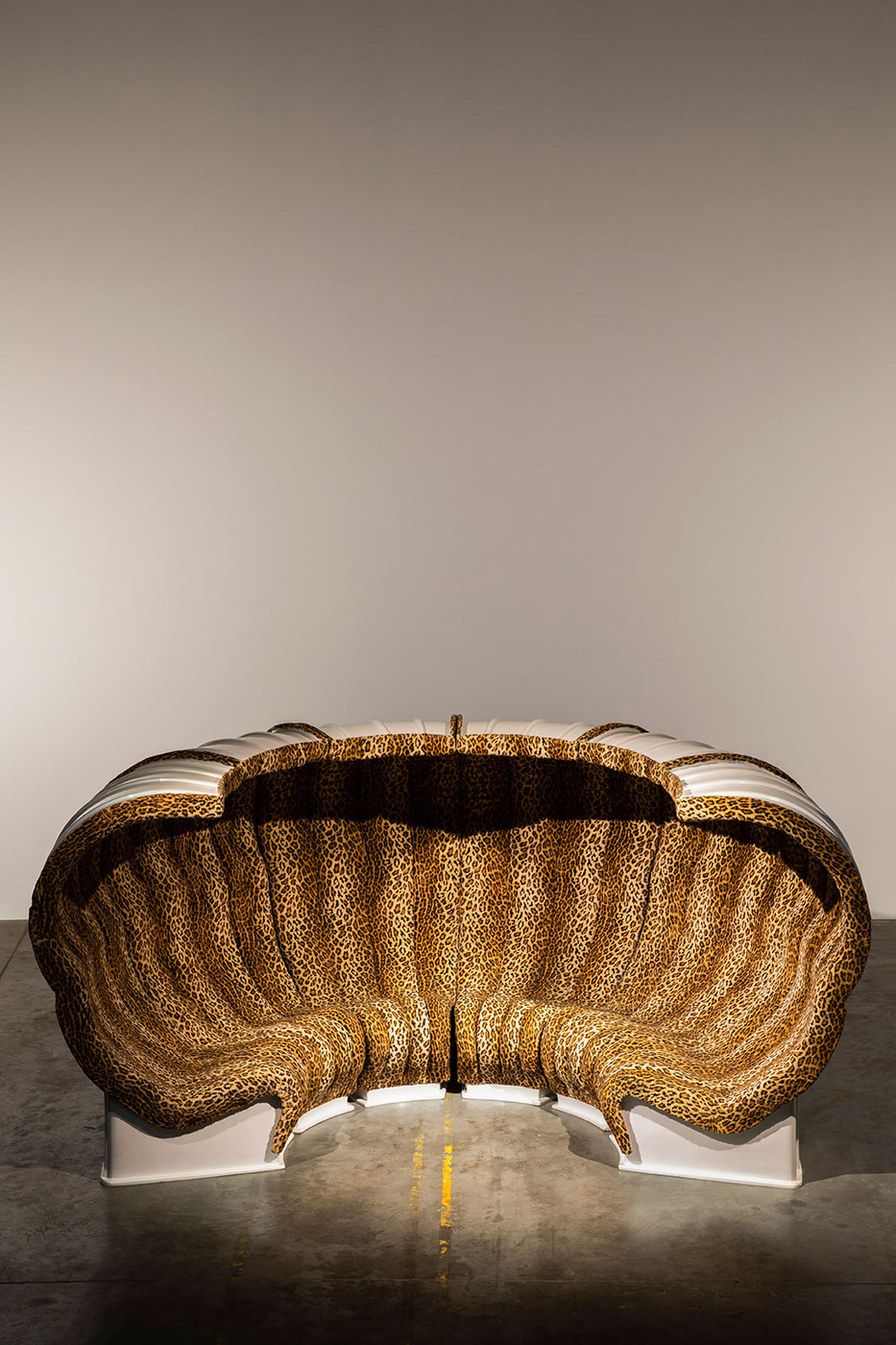 Superstudio (1966-1978)
«Bazaar» Sofa, 1968