FAUTEUILS « AMBASSADEURS » DE JEAN ROYÈRE (1955)
'AMBASSADOR' ARMCHAIRS BY JEAN ROYÈRE (1955)
Au début des années 50, Jean Royère reçoit, parmi ses commandes prestigieuses, l'aménagement de hauts lieux de l'administration française, comme les Ambassades. On connaît entre autres, l'aménagement de l'Ambassade de France à Alexandrie, celle d'Helsinki, tout comme celle de Beyrouth où Jean Royère a déjà une agence, une boutique et de nombreux clients importants… Tout explique donc, pour ces fauteuils, le nom du modèle « Ambassadeur », même si il sera aussi commercialisé de manière privée, comme l'aménagement de l'Ambassador Hotel à Jérusalem.
In the early 1950s, Jean Royère received, among his prestigious orders, interior commissions of high places of the French administration, such as the Embassies. We know among others, the interior of the French Embassy in Alexandria, the one of Helsinki, as well as the one of Beirut where Jean Royère already had an agency, a boutique and many important clients … It explains thus the name of the model « Ambassador », although it was also ordered for private commissions, such as the interior of the Ambassador Hotel in Jerusalem.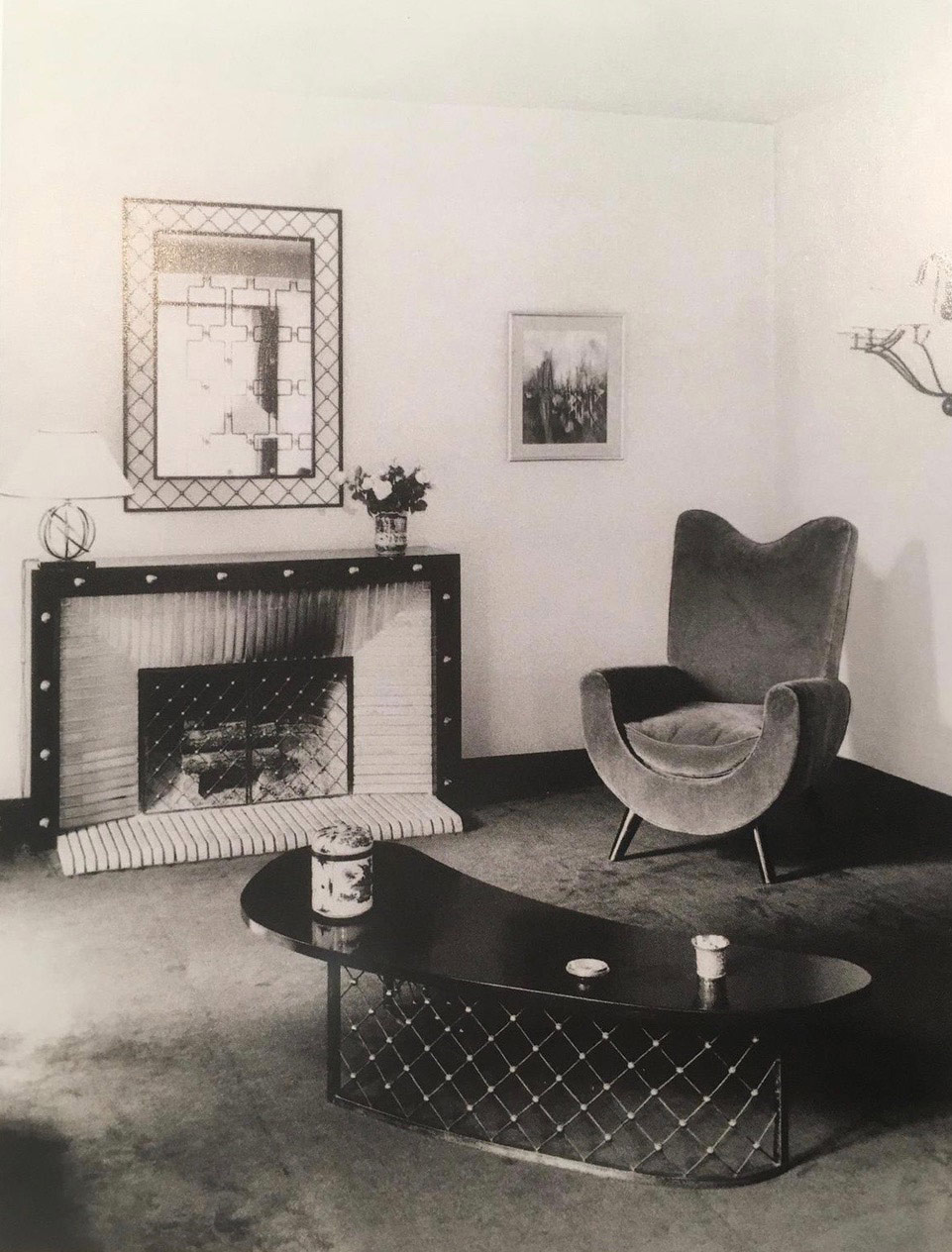 On connaît particulièrement l'emploi de ce modèle pour le Shah d'Iran. Introduit auprés de la cour du Shah par l'architecte iranien Mohsen Fouroughi – membre de l'UAM et signataire du Manifeste de 1949 – Jean Royère reçoit très vite différentes commandes, comme la salle de cinéma privée du Shah, à Téhéran.
This model is particularly known for its use for the Shah of Iran private residence. Brought to the court of the Shah by the Iranian architect Mohsen Fouroughi – member of the UAM and signatory of the 1949 Manifesto – Jean Royère quickly received various orders, such as the Shah's private cinema hall in Tehran.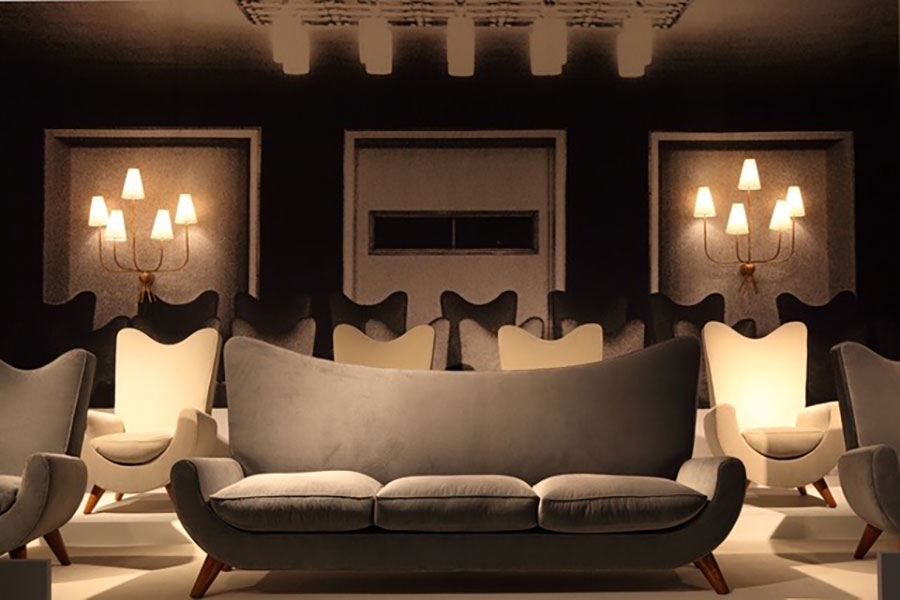 Le modèle existe avec les quatre pieds couleurs bois naturel mais il y eut aussi un modèle plus rare avec les pieds teintés noir, comme c'est le cas ici.
Cette paire provient de la très belle collection de l'appartement new-yorkais de Wolfang Joop, créateur de mode dont l'ensemble – une très belle collection autour des du mobilier français des années 50 – fut vendu aux enchères en 2003 à New York.
The "Ambassador" model exists with four legs in natural wood but there is also a rarer version with the legs tinted black, as it is the case here.
This pair comes from the important collection of the New York apartment of fashion designer Wolfang Joop- an impressive collection around French furniture from the 1950s – which was integrally auctioned in 2003 in New York.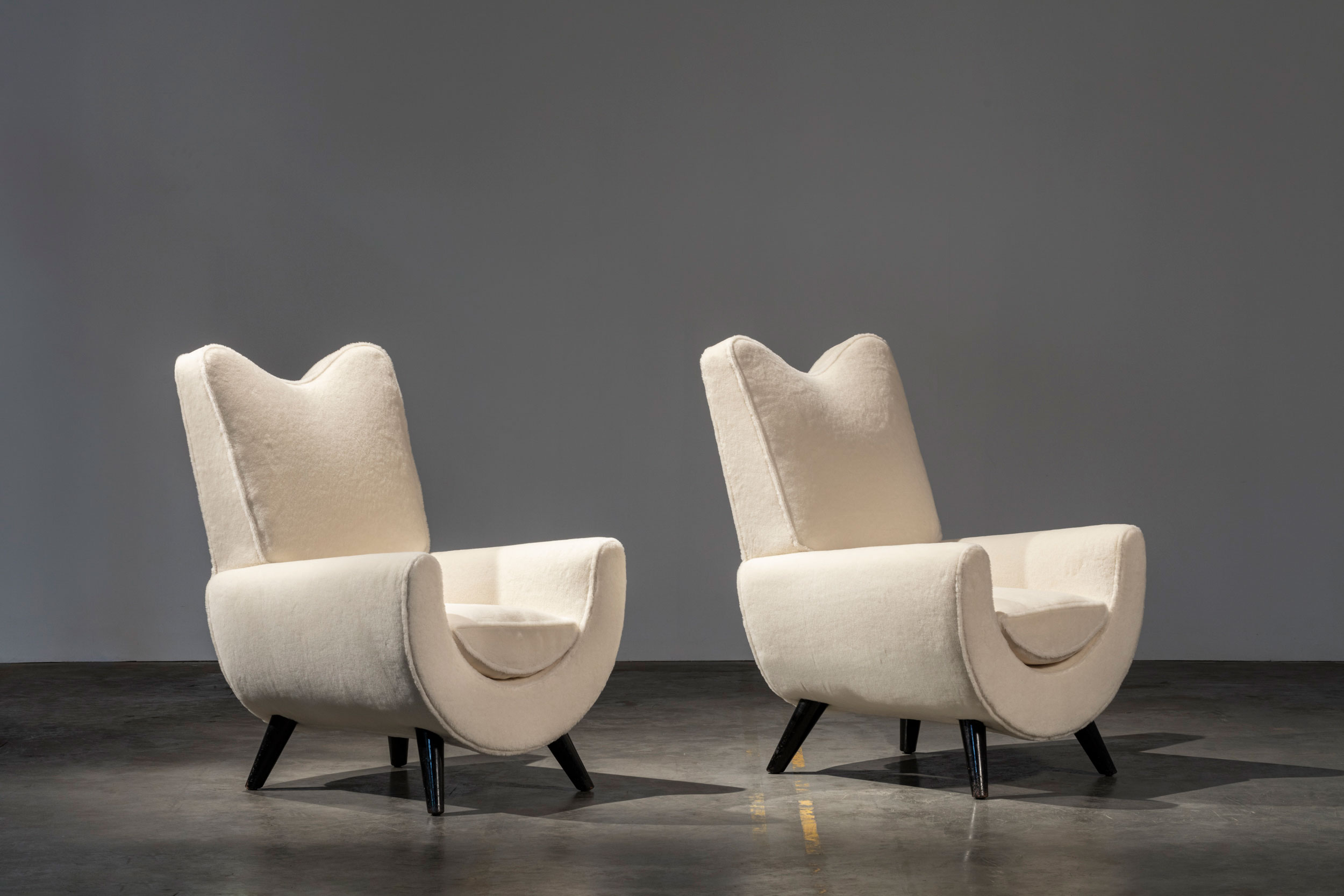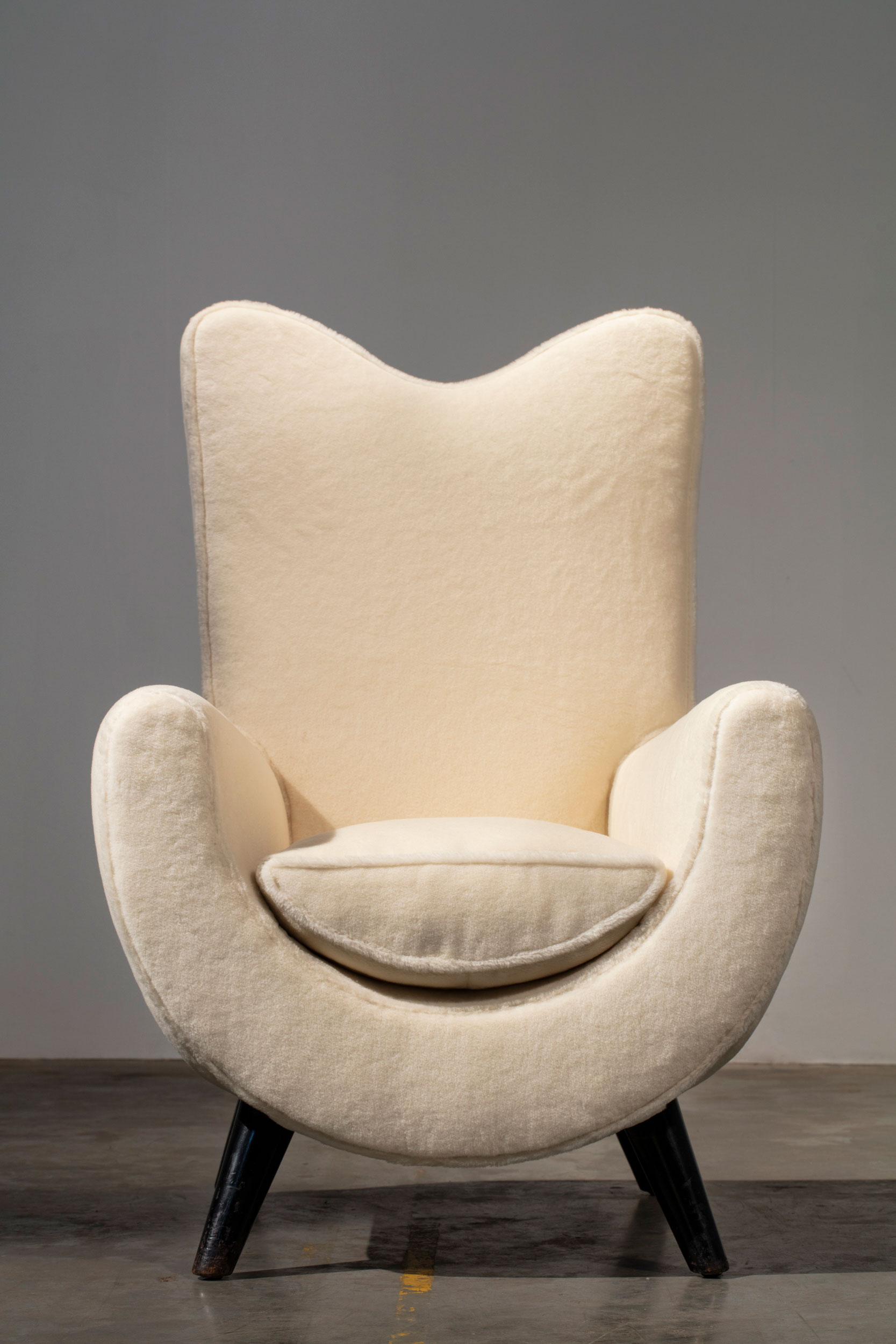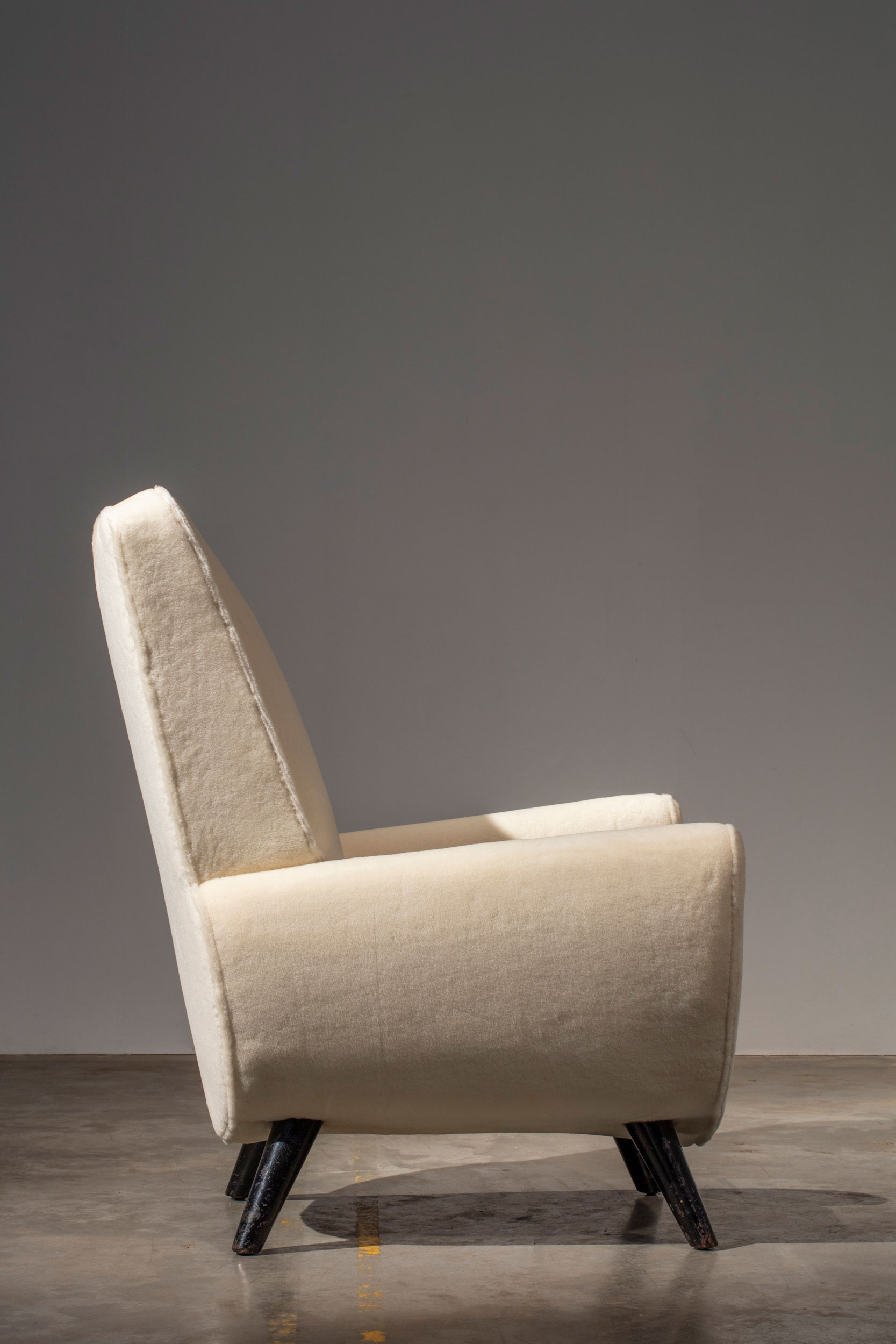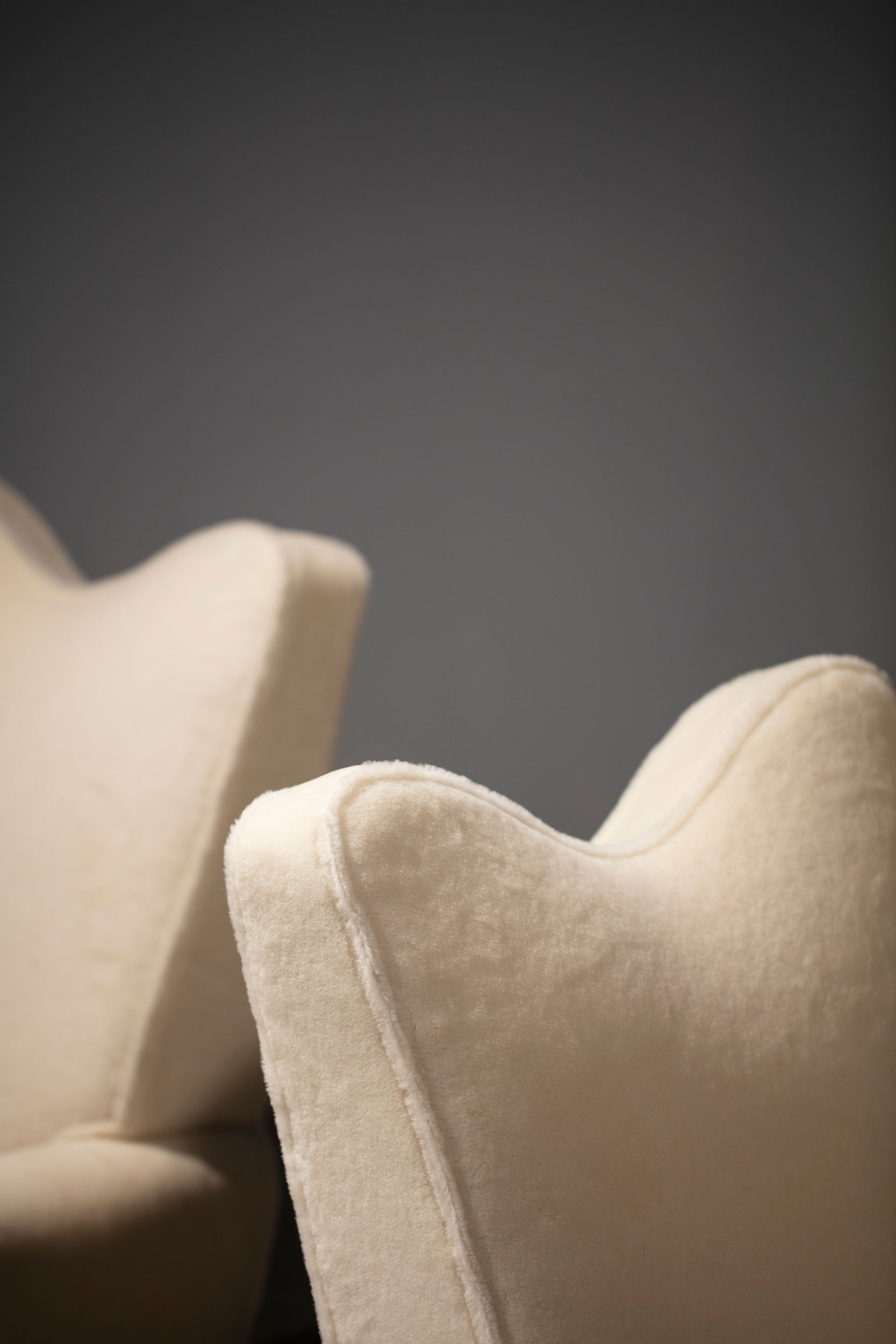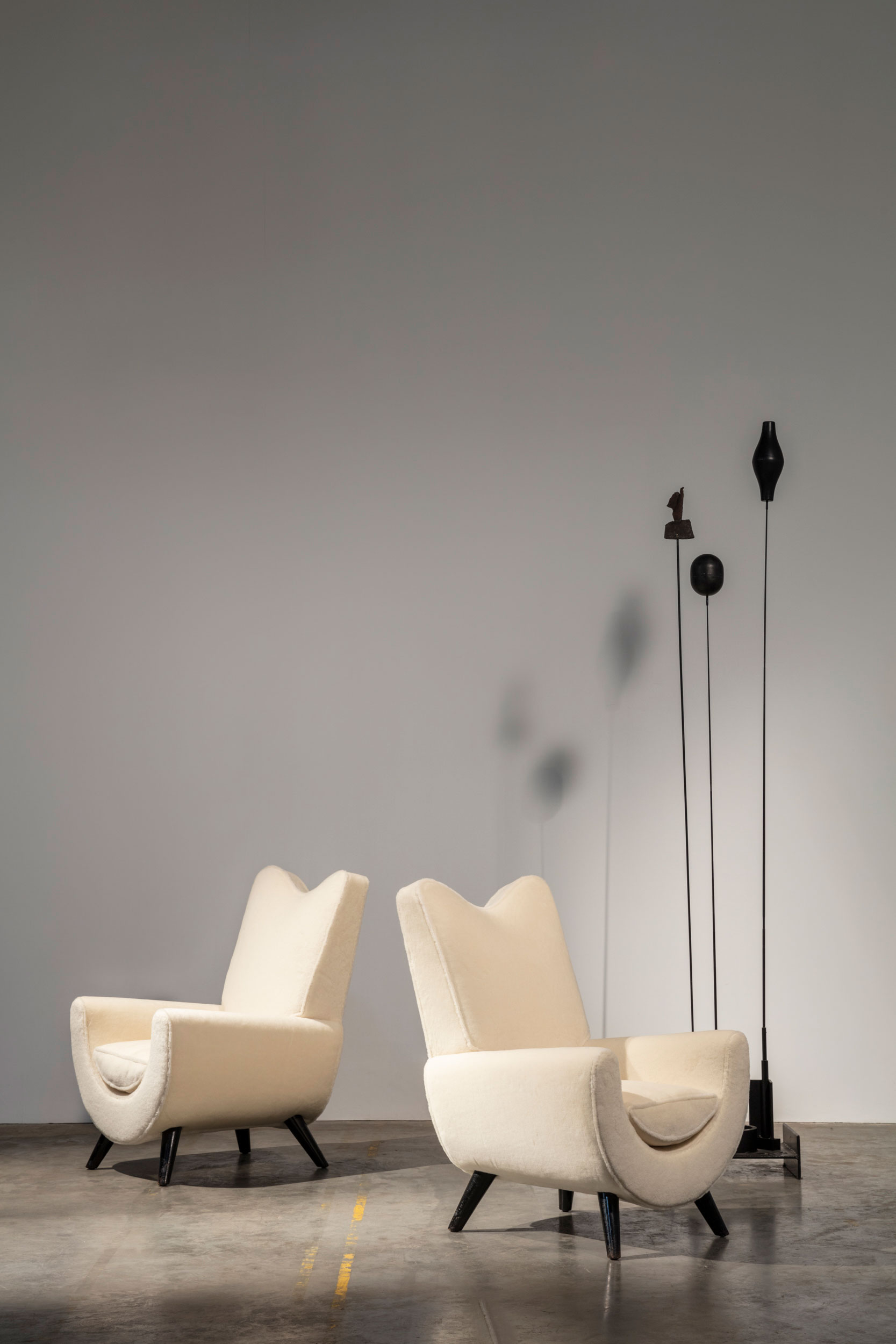 Beate Wedekind, Intérieurs New-yorkais, Wolfang Joop, ed. Taschen, Köln ,1997, p. 109-110
Galerie Lacoste/Seguin, Jean Royère, ed. Lacoste/Seguin, 2012, Turin, p. 38, 40
Pierre-Emmanuel Martin-Vivier , Jean Royère, ed. Norma, Paris, 2017, p. 48
Ancienne collection Wolfgang Joop, New York
Former collection Wolfgang Joop, New York