"Let this be a new city, unfettered by the traditions of the past, a symbol of the nation's future"
Nehru
Chandigarh, this city now resonates familiarly with Design lovers, and other enthusiasts of the history of 20th century architecture. It is a work of a lifetime, an exceptional collaboration between talented architects, which still marks the spirits, the one which – beyond a futuristic, intelligent and aesthetic vision – will impact the codes of furnishing, and will become the icon of today's interiors.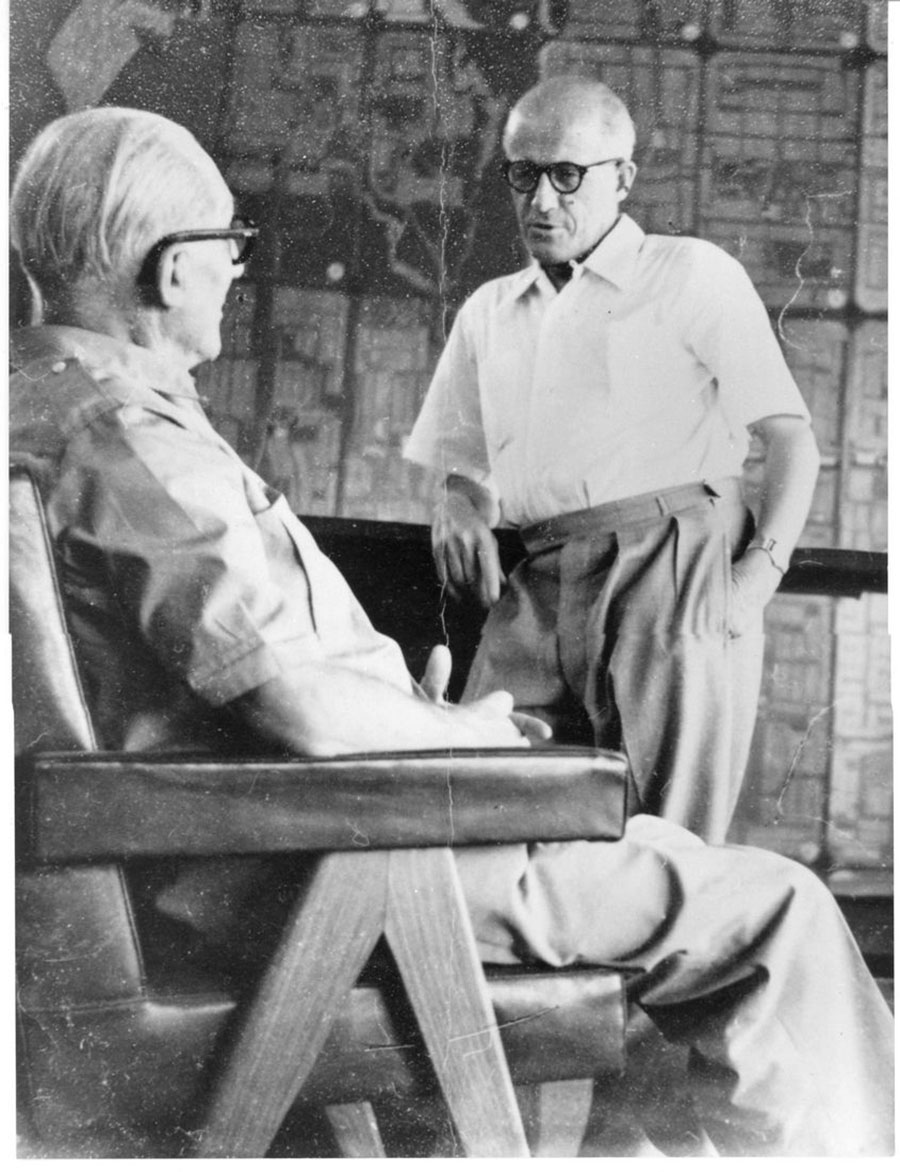 It all started in 1947, when Charles-Édouard Jeanneret, better known under the name of Le Corbusier, was called by Nehru, the first "Indian Prime Minister" who wanted to offer to the Punjab region a real capital worthy of the name. India's independence divides the Punjab into two parts, Indian and Pakistani. Lahore being lost to Pakistan, the Indian Punjab is forced to create a new one, ex nihilo. The site of Chandigarh, at the foot of the Himalayas, is chosen, and Nehru wants the most modern in terms of construction, to testify to India's renewed vitality.
Le Corbusier knew Switzerland, where he was born, as well as France, where he was based, but never had the opportunity to work alongside such a different population, in a territory with new geographical and thermal constraints. If the difficulty of building a city without a foundation is very real, it allows to Le Corbusier to work in a more "virgin" context and to take advantage of all the local knowledge and Indian traditions already in place.
Appointed in 1950 as official architect in charge of the overall plan of the city, he was then joined by Pierre Jeanneret, E. Maxwell Fry and Jane B. Drew.
« Chandigarh is still a living laboratory, Le Corbusier's influence is still felt in its development ».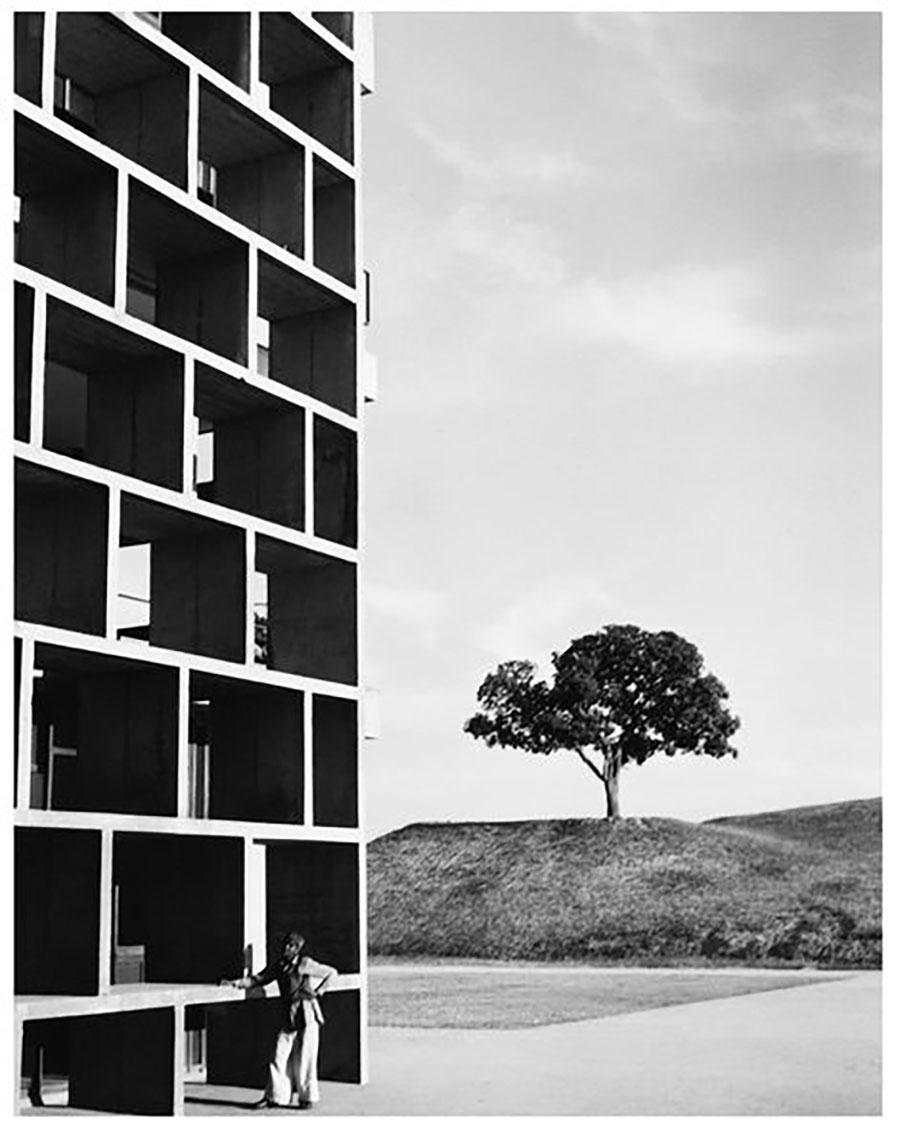 Chandigarh stands out for its totally extraordinary architecture. It is divided into sixty sectors, themselves segmented by traffic lanes into "levels", in order to make circulation more fluid.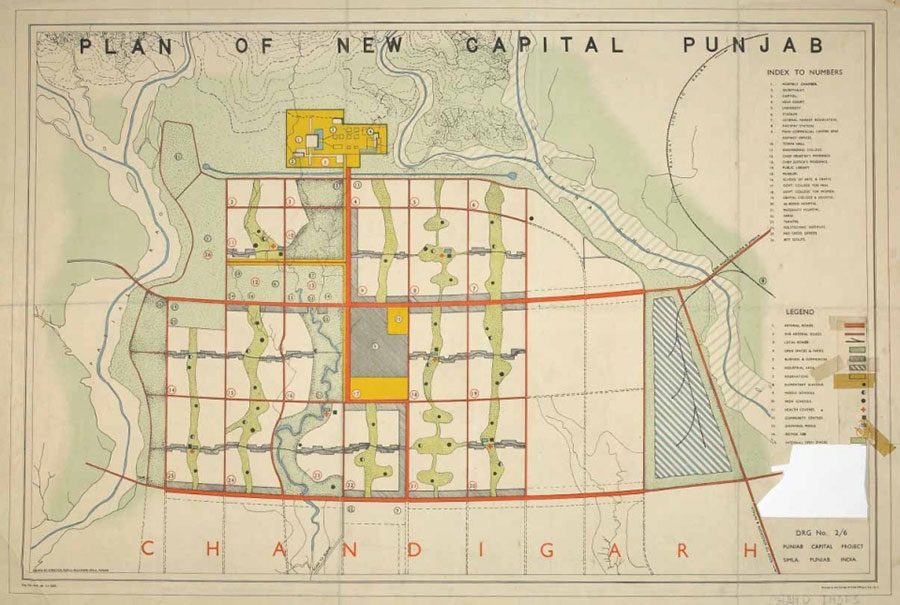 Beyond the overall town planning of the city, Le Corbusier greatest achievements are the Capitol, the Assembly and the Palais de Justice. So many buildings illustrating the power and importance of an Indian administration reflecting a modern society, desired by Nehru.
« Finally, the architect, the town planner, the painter and the sculptor gave birth to poetry here » wrote Le Corbusier in a letter to his mother.
If the city imagined by Le Corbusier was initially planned for 500,000 inhabitants, it now has more than two million.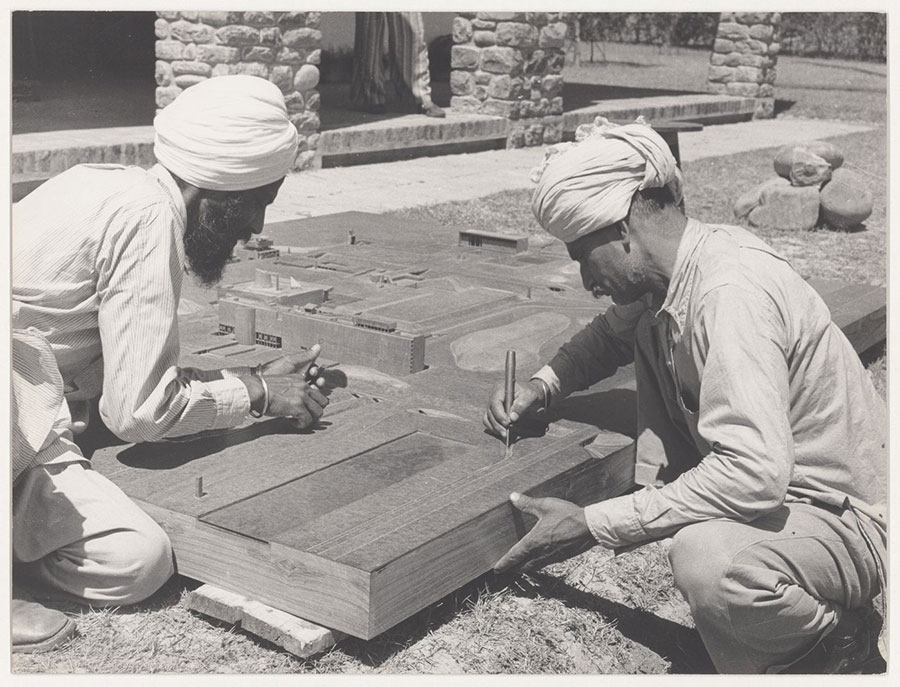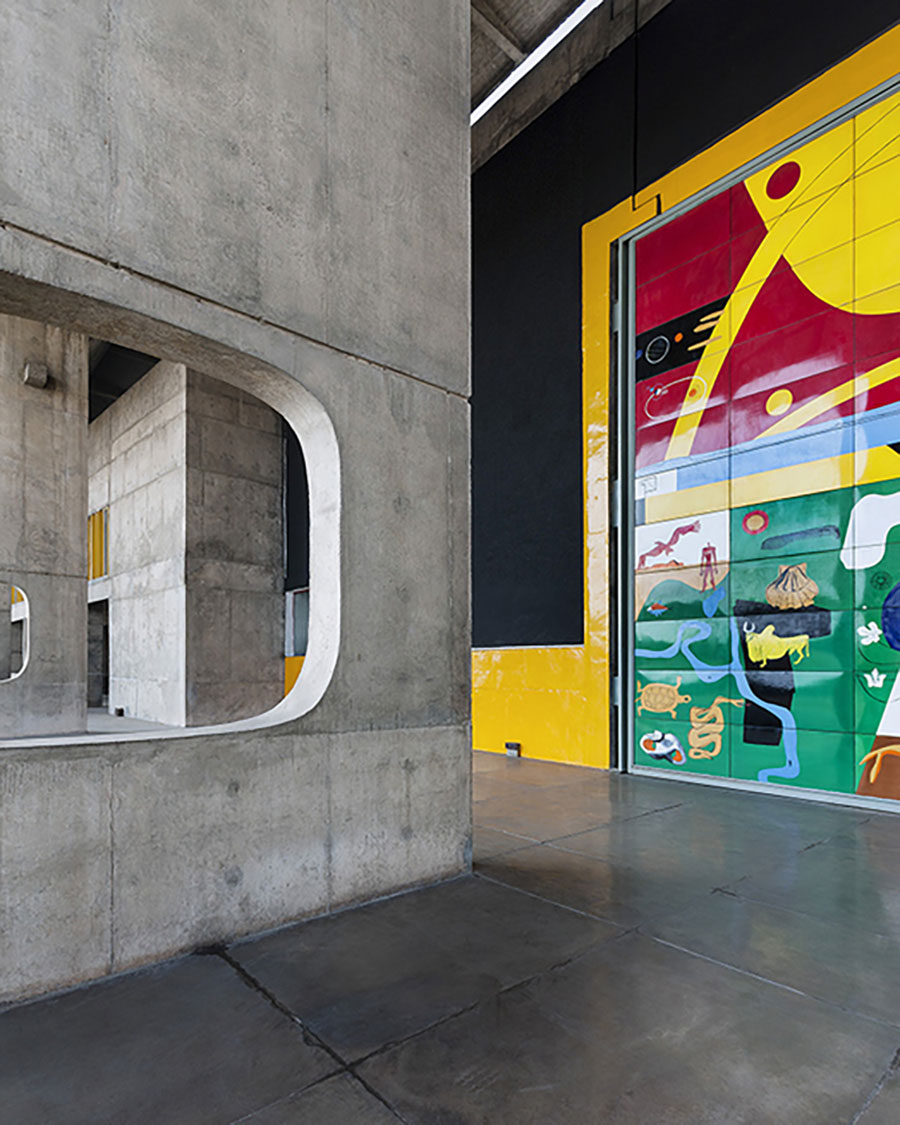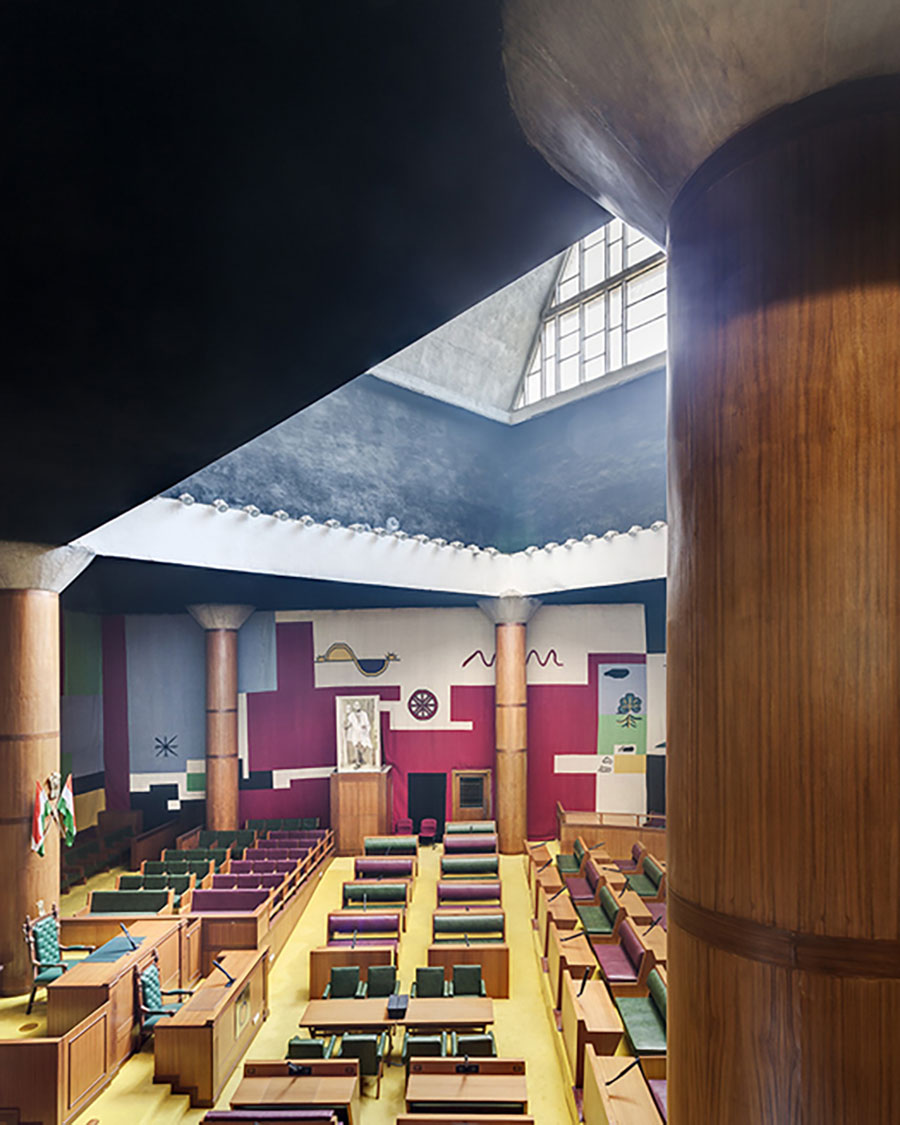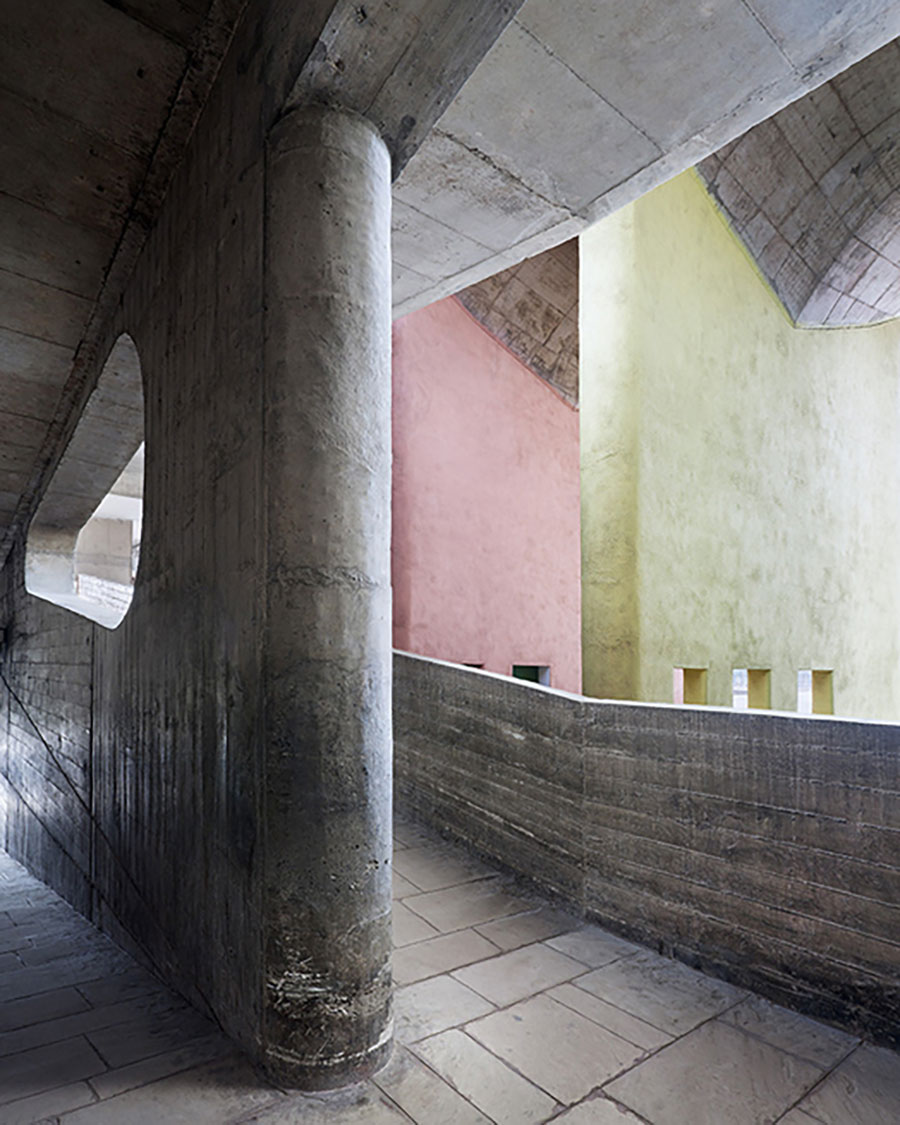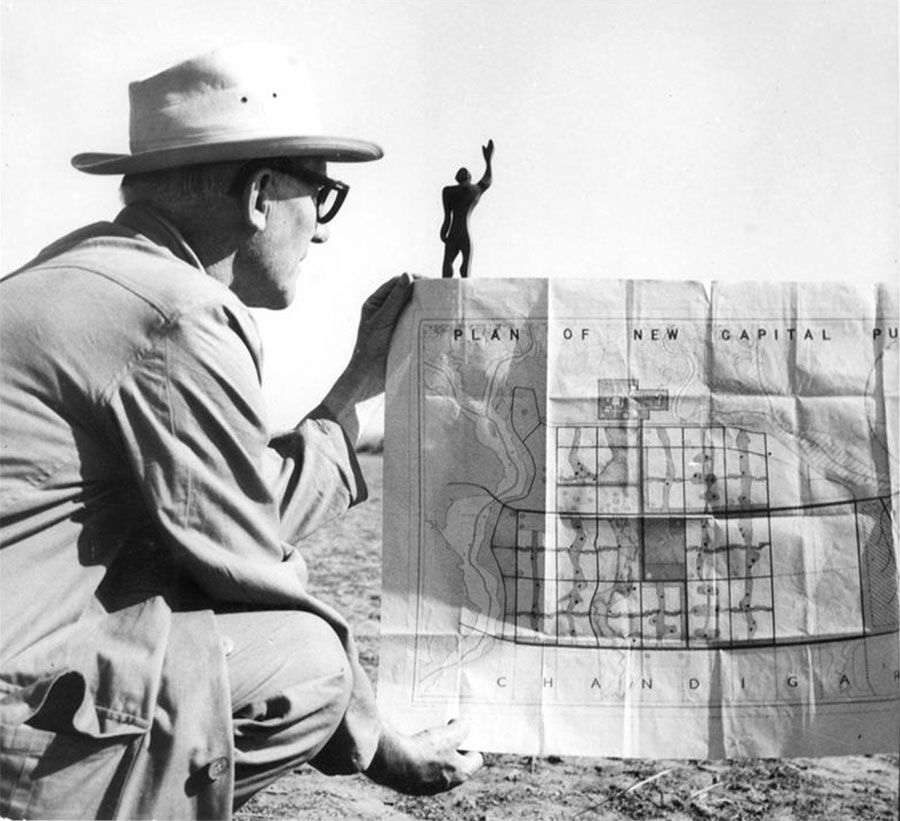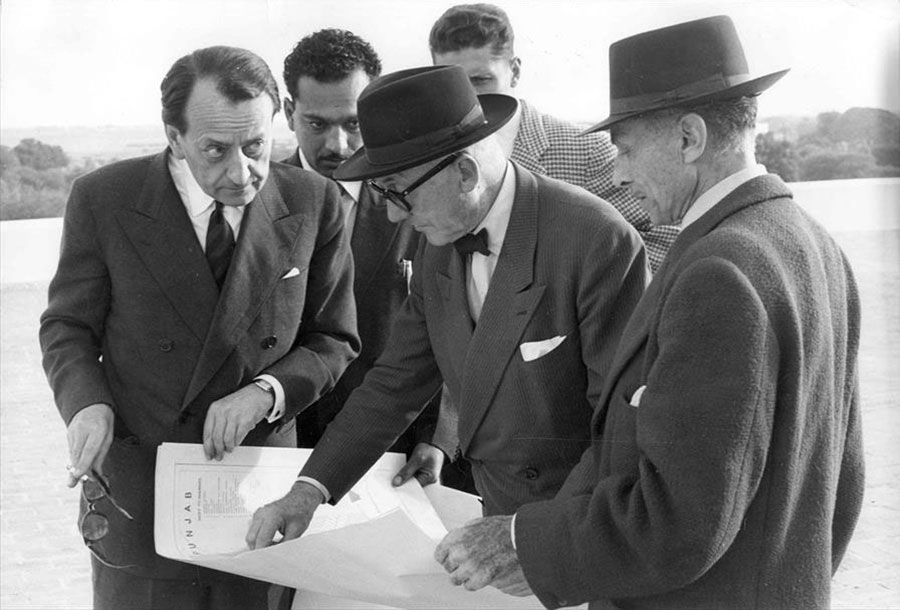 Le Corbusier showing André Malraux the site of Chandigarh during his trip there in December 1958. The same one who said in 1965, during Le Corbusier funeral oration:
« The Greek architects, with deep sadness, decide to delegate their president to the funeral of Le Corbusier to deposit the land of the Acropolis on his grave. ».
« India, where many of Le Corbusier's masterpieces are to be found, and the capital he built: Chandigarh, will pour on its ashes the water of the Ganges, as a supreme tribute ».
PIERRE JEANNERET & CHANDIGARH
Fruit of a symbiosis between town planning, architecture and design, Chandigarh will be an opportunity for Pierre Jeanneret to design furniture for public buildings but also for private residences.
Graduated from the Geneva School of Fine Arts, his collaboration during his young years as an architect with Auguste and Charles Perret in Paris, in the 1920s, quickly gave him this modernist ideal and this desire for a striking architecture. He then began to work with Le Corbusier, and his role in his cousin's projects was essential. It is in fact together that they publish this now founding manifesto, « Five Points Towards a New Architecture » (1926). Villa Savoye (Poissy, France) will also be the perfect illustration of this ideology. The arrival of Charlotte Perriand at Le Corbusier's studio then marks the start of a particularly fruitful period for this emblematic trio of French design.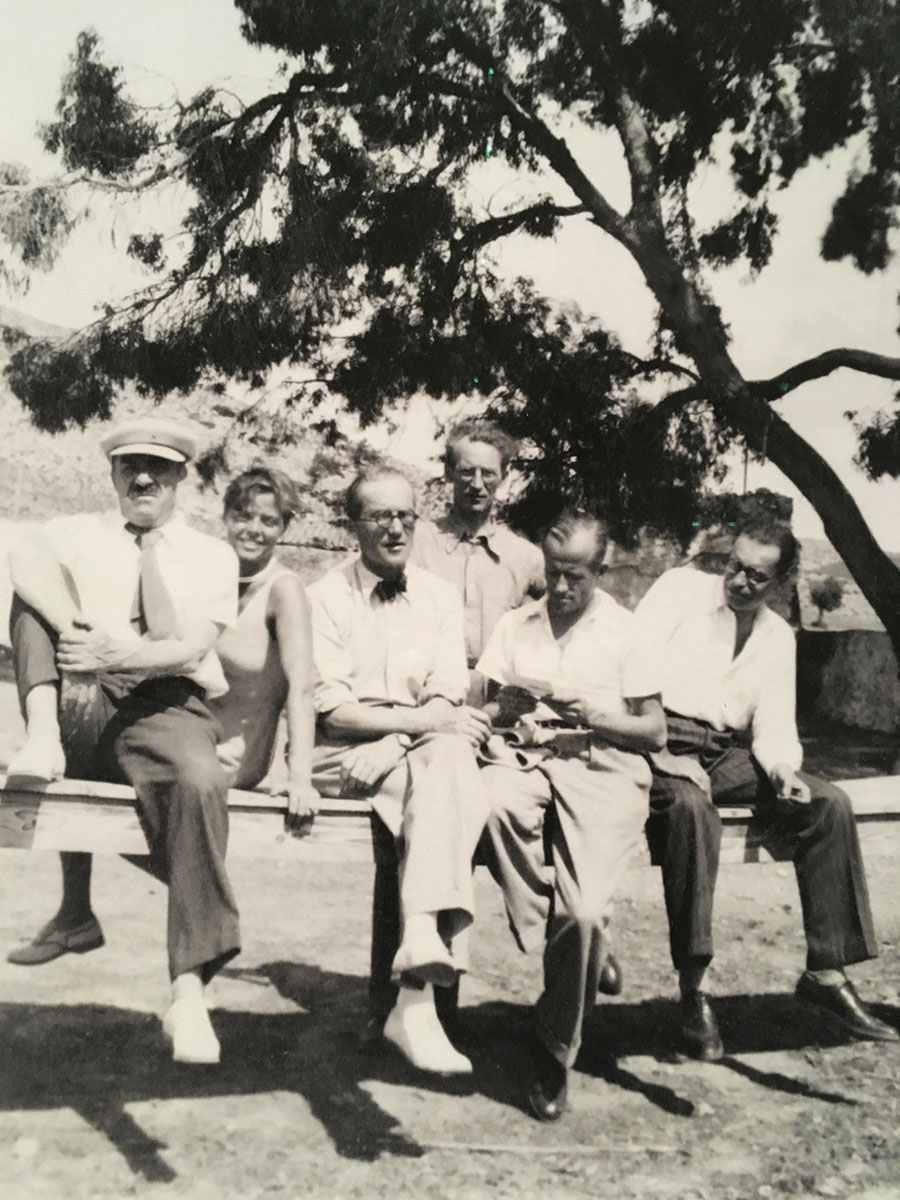 This Chandigarh mission is also a global work, with 4 hands. The two companions, complementary, put together their knowledge and their unique vision of a modern city. Pierre Jeanneret will remain on site for almost 15 years to follow the site closely, whilst Le Corbusier makes many round trips. A very rich correspondence between the two men testifies their intellectual proximity and their prolific collaboration in terms of architecture and furniture.
Much more than his collaborators, Jeanneret quickly takes into consideration the Indian point of view and local preferences are particularly close to his heart. He wishes to create in communion with the country and its own rituals.
The climate issue is essential: hot and humid. He will also develop a climate grid to optimize the comfort of residents. Pierre Jeanneret observes precisely the habits and customs of the inhabitants, but also their lifestyles, their daily concerns. Because of his friendship with some Indians, and his recognized openness, he adapts his theoretical knowledge perfectly to the field. Pierre Jeanneret and Le Corbusier also had to pay attention to production costs, and for that, decided to use local materials, such as teak for furniture (or concrete for construction), carefully avoiding any importation of foreign raw materials.
Each piece designed by Jeanneret illustrates the influence of India on his talent. He constantly emphasizes exotic wood species through his furniture. He observes ancestral caning techniques, learns their know-how from the Indians, makes them work for him, with him, in all his achievements. Geometry becomes a recurring motif, as does the association of teak and cane.
More discreet and introverted than his cousin, he is what we call a « shadow man ».
Jean Prouvé writes about his friend: « Nothing would have made Pierre Jeanneret more uncomfortable than knowing that one could once write about him ».
« I think Pierre was too overshadowed by his giant cousin, Corbu. For my part, I have always considered him to be one of the most reliable guides in contemporary architecture, full of talent and with ideas of his own » said Walter Gropius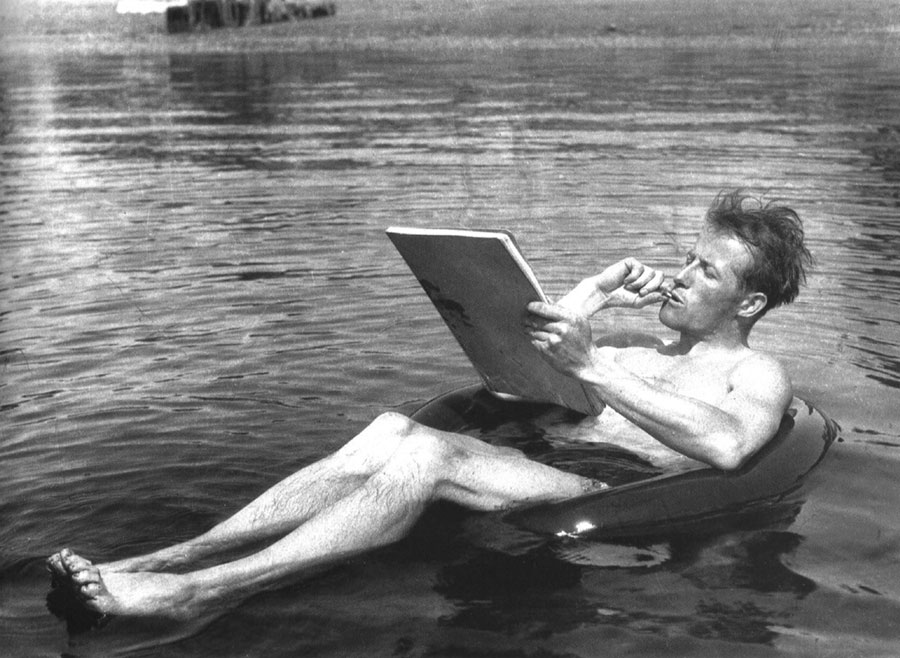 « With the simplest means, he timidly proposed wonders »
Jean Prouvé
Everything is thought out according to the destiny of the furniture. The achievements for administrative buildings are designed to optimize the storage and efficiency of officials. Domestic furniture will be designed for more comfort. Jeanneret combines modernity, inventiveness and tradition.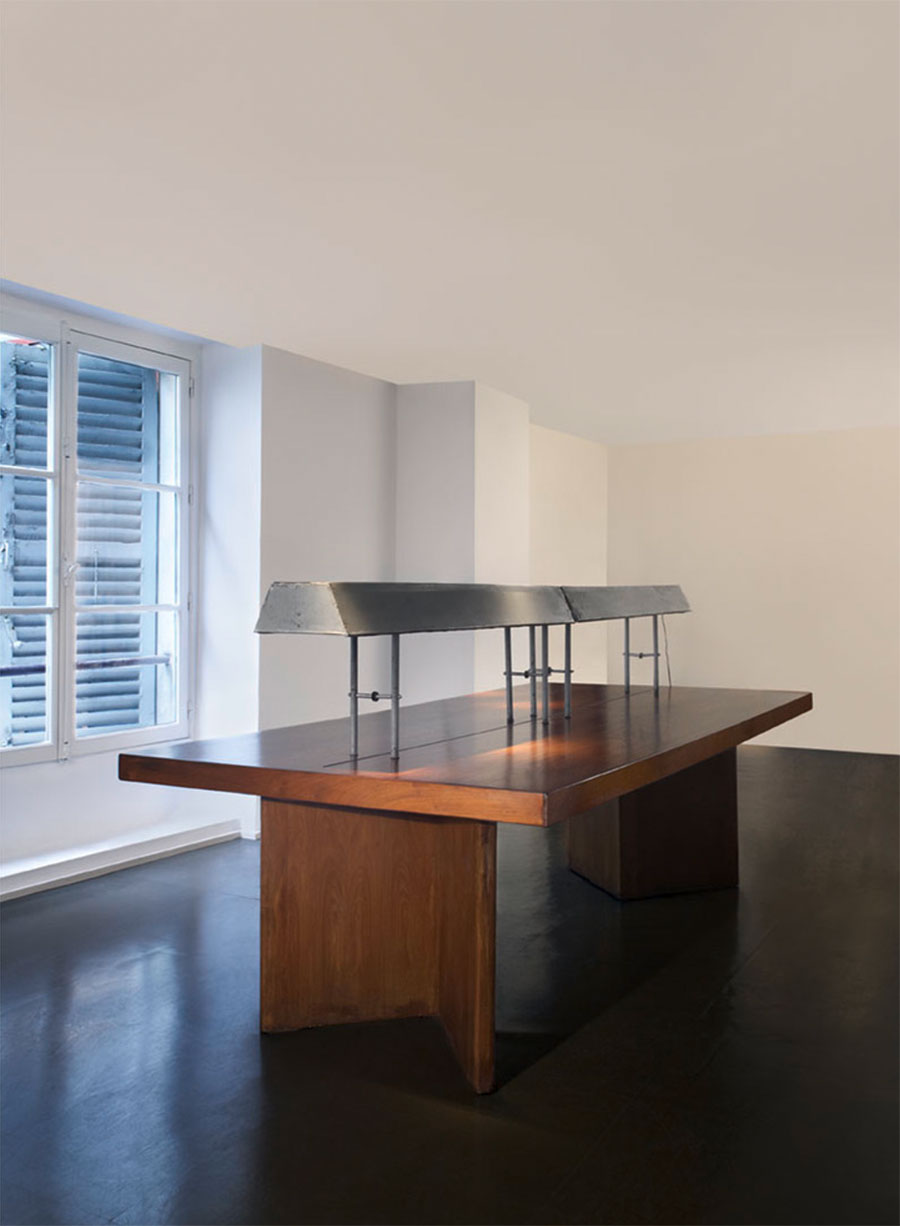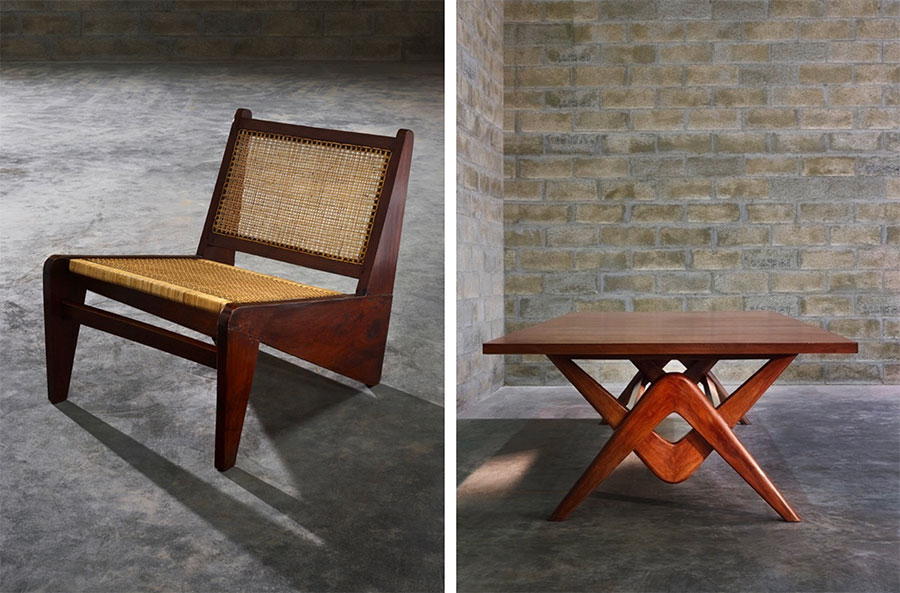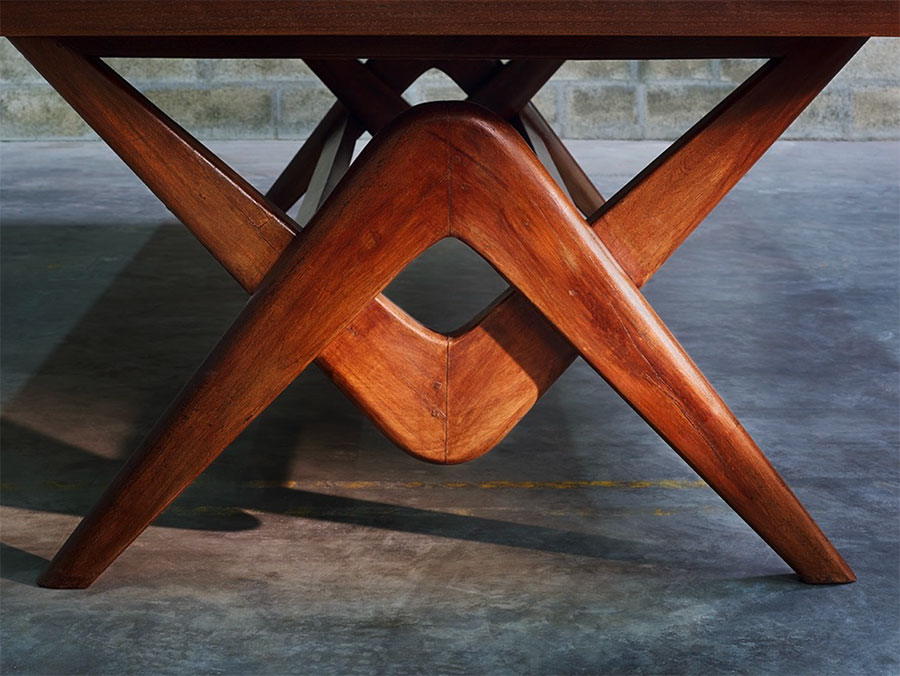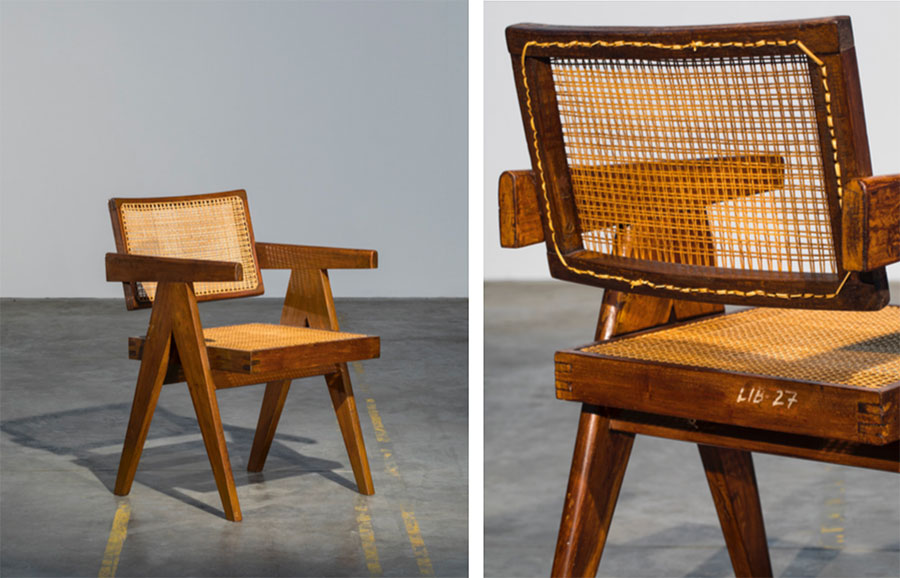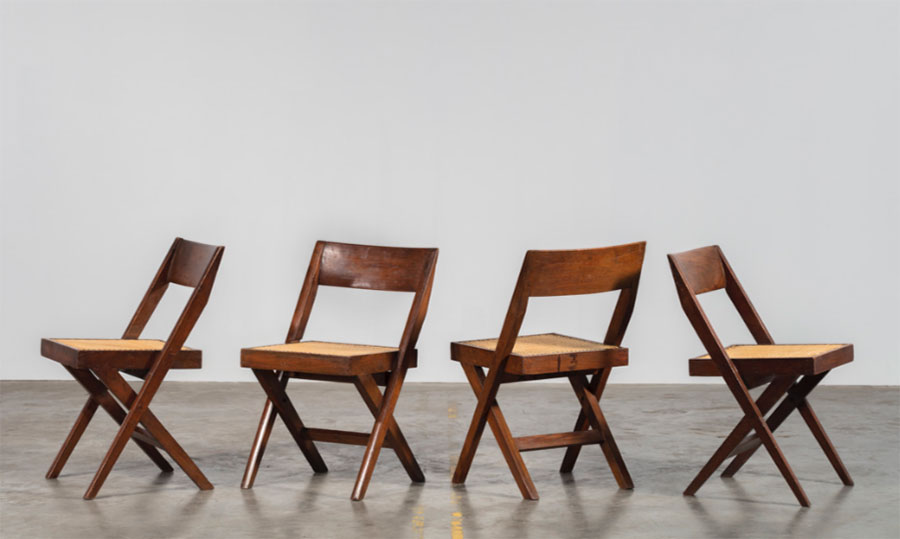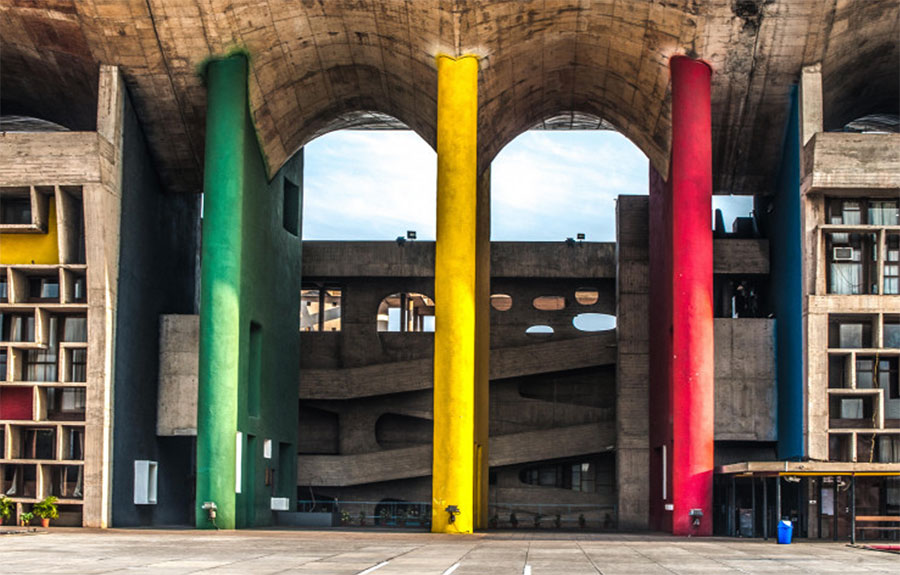 Originally pedestrian, the Capitol esplanade quickly turned into a parking lot for official judges' cars! The majestic High Court of Justice impresses with its symmetrical silhouette and its elliptical staircase leading to the passageways. The childish colors of green, yellow and red – emblematic of the architect's palette – contrast with the geometric severity of the building. Shapes that will always find echoes in the furniture of Pierre Jeanneret.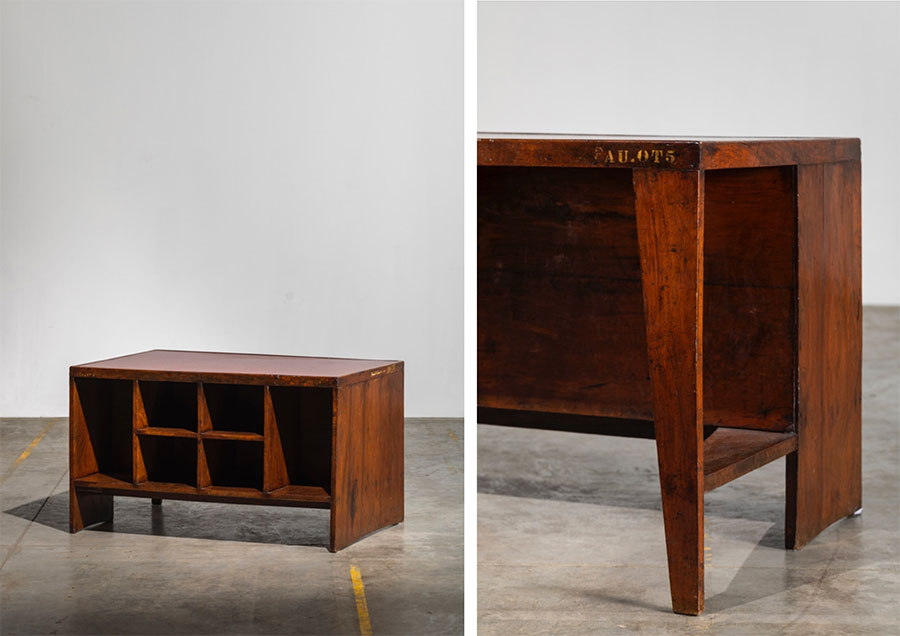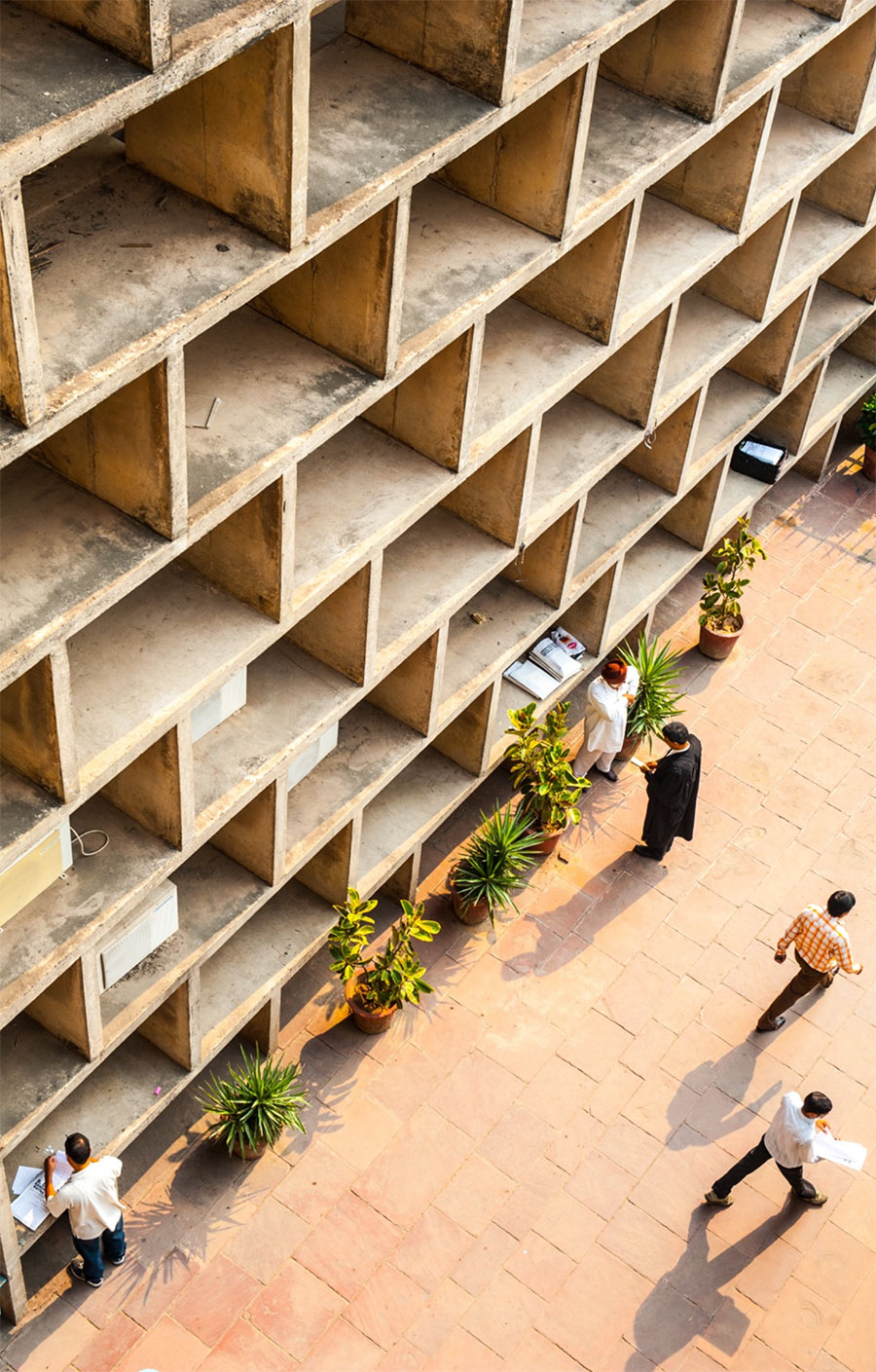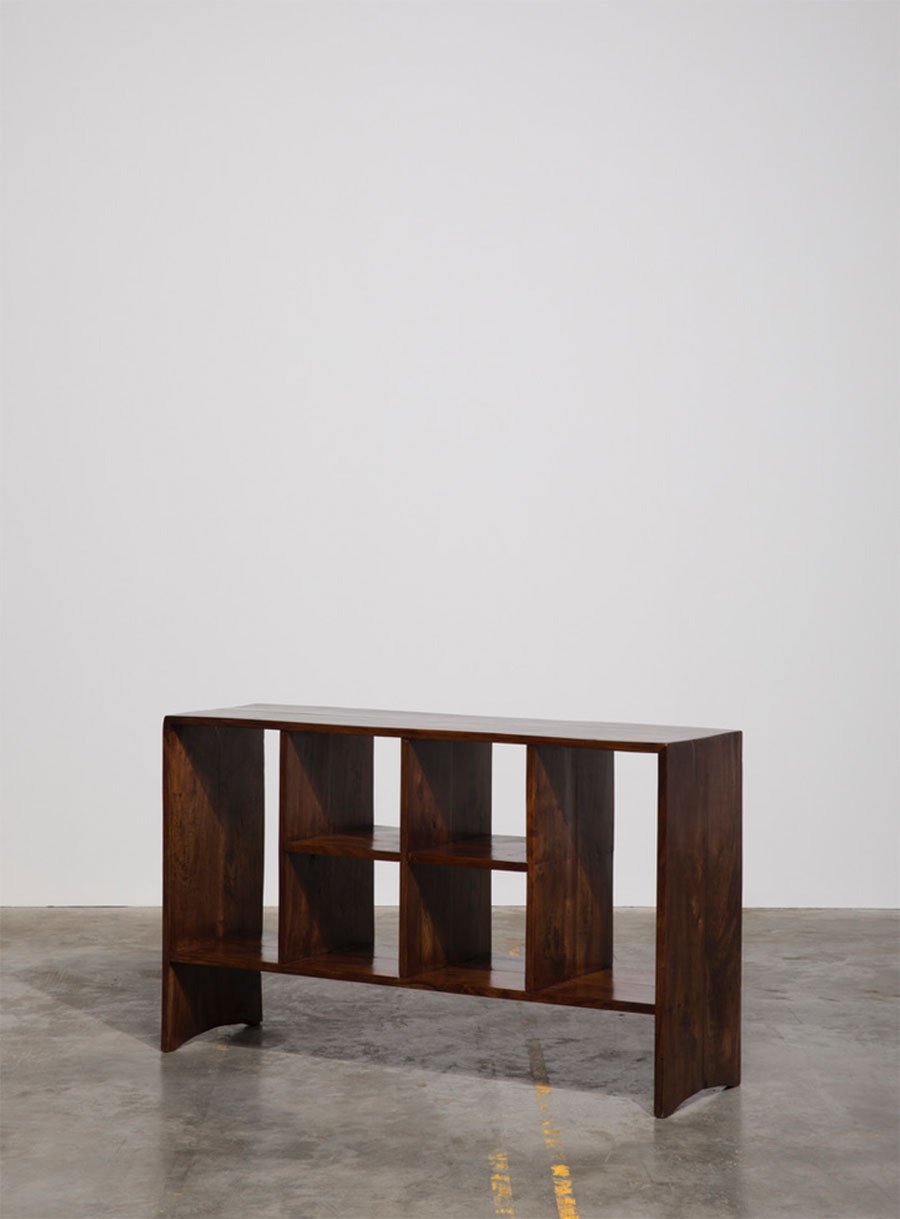 PIERRE JEANNERET & PRIVATE COLLECTIONS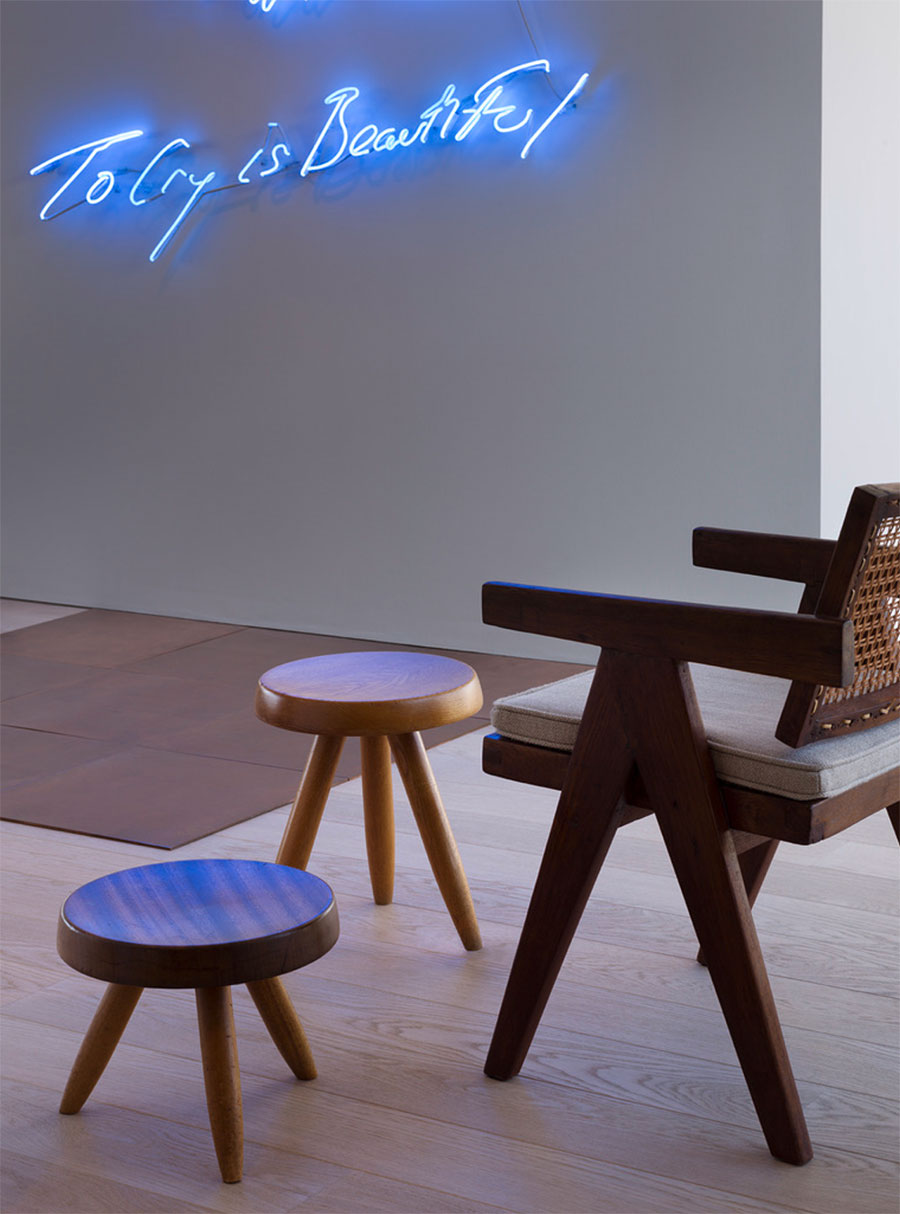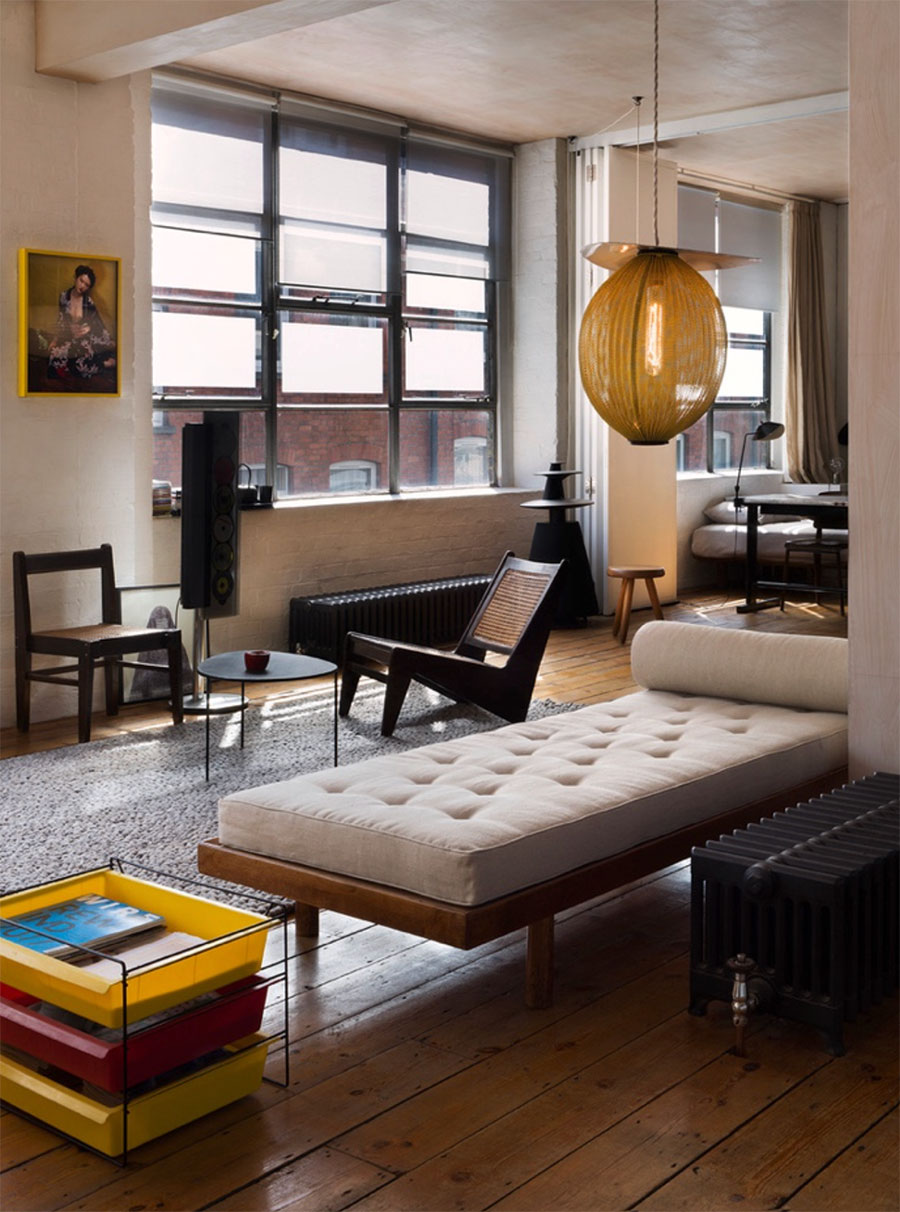 Chandigarh: an eternal adventure… !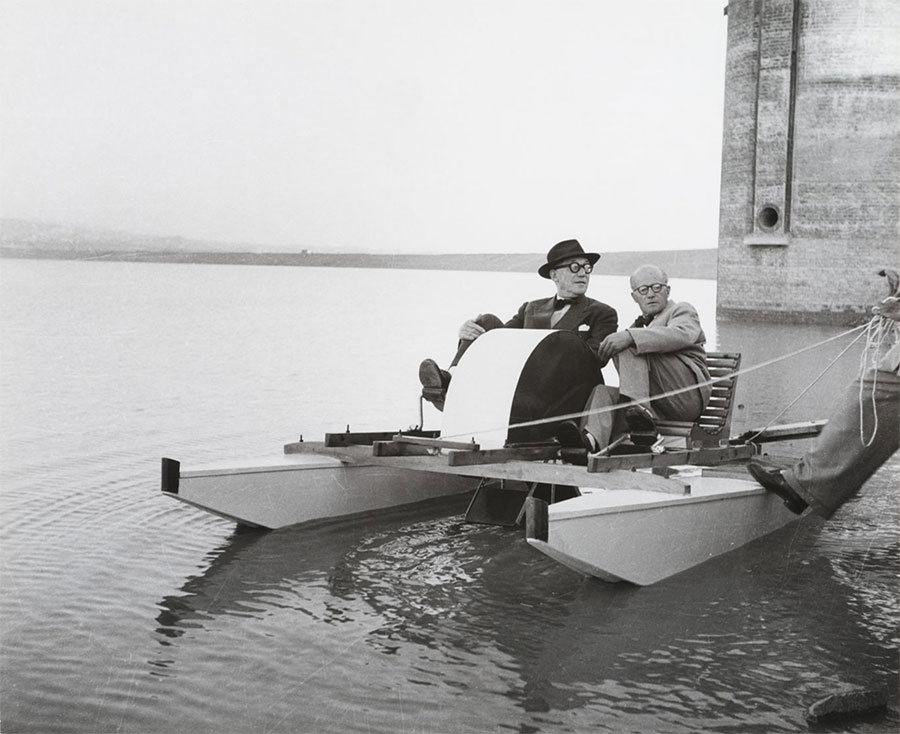 SAVE THE DATE
JEANNERET | CHANDIGARH
1955 – 1965
17 septembre – 31 octobre 2020
Galerie Downtown – François Laffanour
18 rue de Seine
75006